Petaling Jaya, 12 November 2019 – Honda Malaysia (or the company) continues its focus to improve customer experience by expanding the Body & Paint (BP) Centres at its dealerships. This year, Honda Malaysia has opened six new BP Centres that have commenced operations, bringing the total Honda BP Centres to 28.
The company is committed to enhancing the customer experience at all Honda dealerships including the BP Centres for customers to truly enjoy the Joy of Buying and peace of mind in its after-sales services. The existence and expansion of BP Centres are in line with the company's direction to provide convenience to the customers by fulfilling their various needs in just one centre.
Honda Malaysia Managing Director and Chief Executive Officer, Mr. Toichi Ishiyama said, "Honda Malaysia is striving to provide more
after-sales convenience to our customers by extending the BP Centre footprint. To-date, we have 28 BP Centres in operation. We believe the expansion of BP Centres will help Honda Malaysia meet the increasing demand as well as offer high quality after-sales service and benefits to our customers such as skilled technicians and conducive environment. All our dealerships are also equipped with advance facilities and equipment to ensure that our customers' vehicles are well taken care of.
To top it off, Honda Malaysia provides quality products in our BP Centres. This includes Waterborne paint, the revolutionary green product as well as genuine Honda parts that are certified by Honda Motor Co., Ltd. We are also working closely with our dealers to deliver top-notch customer experience from sales to after-sales."
Honda Malaysia has maintained consistent sales growth for the past 5 years, which the company saw an average of 30% increase from 2014 to 2018. The growth also translated to an increase in after-sales service intakes of the company. As of October 2019, Honda Malaysia recorded over 36,000 BP service intakes, a 40% increase from the BP service intakes in the same period last year. The rising BP service intakes is attributed to customers' understanding towards the need of genuine Honda bodyworks, parts as well as paintworks for their Honda cars that ensure quality and long-term use.
BP Centre is Honda's one-stop centre in providing assistance to Honda customers in terms of vehicle inspection, accident vehicle repairs, painting, quality check after maintenance and many more. Understanding the requirements associated with such services, Honda BP Centres provide customers with peace of mind by preparing all necessary documents for insurance claim and assisting in the process.
The excellent customer experience is matched by skills and knowledge of technicians in the BP Centres. These specialised technicians have undergone training that is purposefully designed with emphasis on providing outstanding service to customers as well as ensuring all repairs and maintenance are performed according to the set guidelines. During the training, Honda Malaysia also underlined the importance of having professional and thorough approach toward customers in terms of briefing and explanation of the process before commencing the work.
For more information on Honda Malaysia BP Centres, customers can call Honda's Toll Free number at 1-800-88-2020 or log on to www.honda.com.my for more information.
Please refer to the table below for the list of dealerships and locations of the BP Centres
Dealership
Location
Central Region
Actmar Sdn. Bhd.
Klang, Selangor
HZN Cars Sdn. Bhd.
Shah Alam, Selangor
Imavest Sdn. Bhd.
Kajang, Selangor
Kah Motor Co.Body & Paint Centre Sdn. Bhd.
Jalan Ipoh, Kuala Lumpur
MJN Motors Sdn. Bhd.
Cheras, Selangor
Peringgit Auto Services Sdn. Bhd.
Puchong, Selangor
Roda BB Motors Sdn. Bhd.
Segambut, Kuala Lumpur
SAG Ultimate Sdn. Bhd.
Semenyih, Selangor
Sri Utama Sdn. Bhd.
Wangsa Maju, Kuala Lumpur
Tenaga Setia Resource Sdn. Bhd.
Petaling Jaya, Selangor
Tiong Nam Motor (Body & Paint) Sdn. Bhd.
Klang, Selangor
USJ Car Express Sdn. Bhd.
Subang Jaya, Selangor
Northern Region
Delima Kinta Sdn. Bhd.
Taiping, Perak
Kah Motor Co. Sdn. Bhd.
Sg Pinang, Penang
JM Motor Services Sdn. Bhd.
Bukit Minyak, Penang
Lee Motors SP (Car Div) Sdn. Bhd.
Sungai Petani, Kedah
Tian Siang Auto Care Sdn. Bhd.
Ipoh, Perak
Tian Siang BP (Manjung) Sdn. Bhd.
Sitiawan, Perak
Vimal Bodyworks Sdn. Bhd.
Jitra, Kedah
Southern Region
Ban Lee Heng Motor Sdn. Bhd.
Seremban, Negeri Sembilan
Kah Motor Co. Sdn. Bhd.
Cheng, Melaka
Kah Motor Co. Sdn. Bhd.
Tebrau, Johor Bahru
K.M. Lim Motor Sdn. Bhd.
Batu Pahat, Johor
Yong Ming Motor Sdn. Bhd.
Johor Bahru, Johor
East Coast Region
Ban Chu Bee Body & Paint Sdn. Bhd.
Kota Bharu, Kelantan
Chuan Thye BP Sdn. Bhd.
Temerloh, Pahang
Macinda Auto Sdn. Bhd.
Kuantan, Pahang
East Malaysia
Jimisar BP (Bintawa) Sdn. Bhd.
Kuching, Sarawak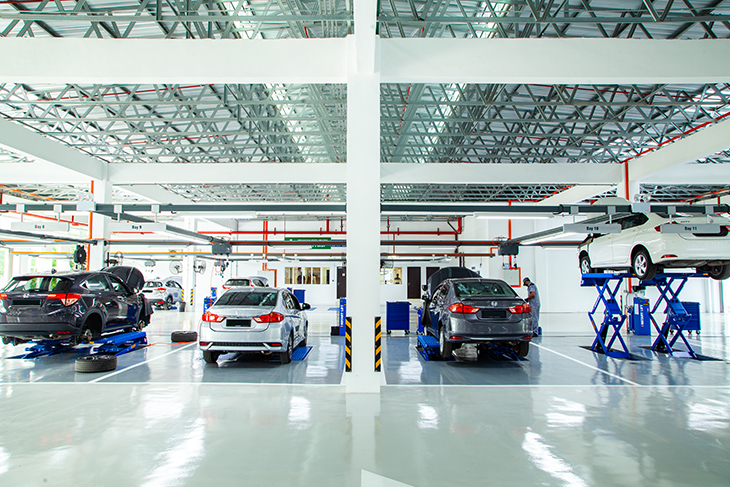 The expansion of BP Centres enable Honda Malaysia to offer convenience and increase customers' joy of ownership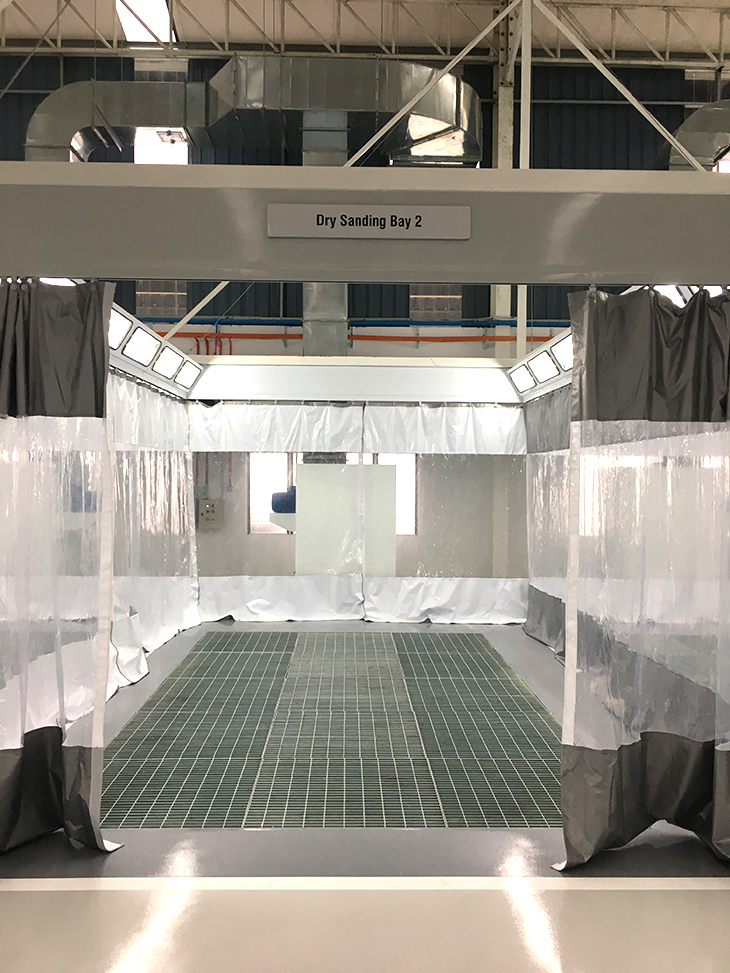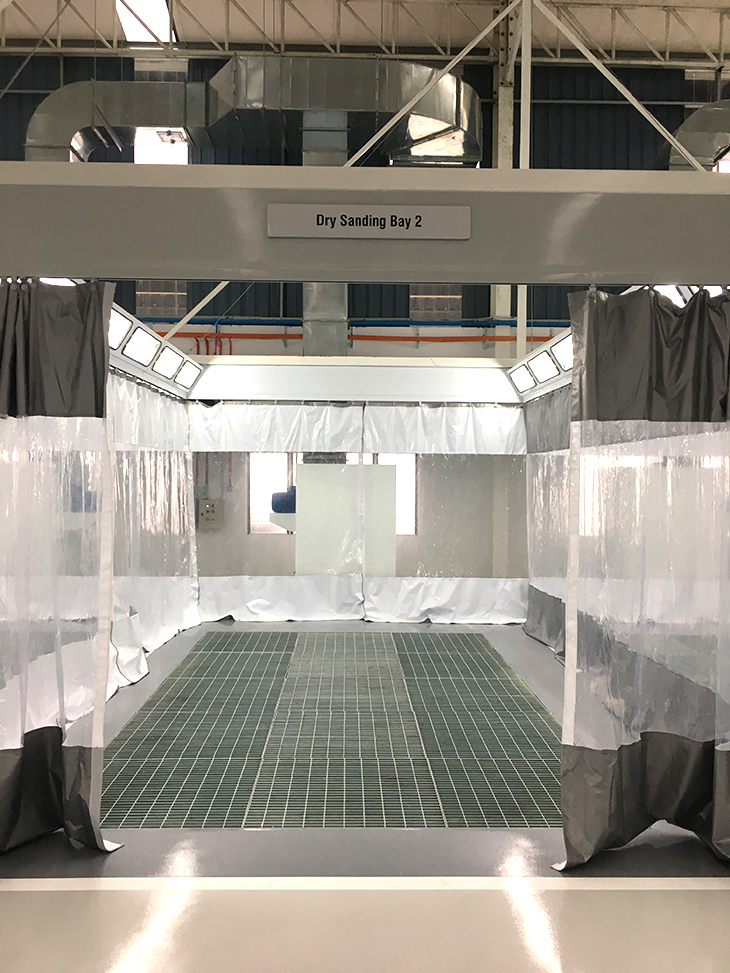 Honda customers can enjoy peace of mind knowing their vehicles are being well taken care of at the Honda BP Centres that offer
full-fledge services and assistance