Petaling Jaya, 11 July 2013 – Honda Malaysia set a new benchmark today with its announcement at the launch of its New CKD Honda Jazz Petrol. Responding to customer feedback and industry needs, Honda Malaysia has successfully introduced the latest addition to its line-up of Completely Knocked-Down vehicles, which is fully assembled locally at a very affordable on the road (OTR) with insurance price tag of RM74,800.00.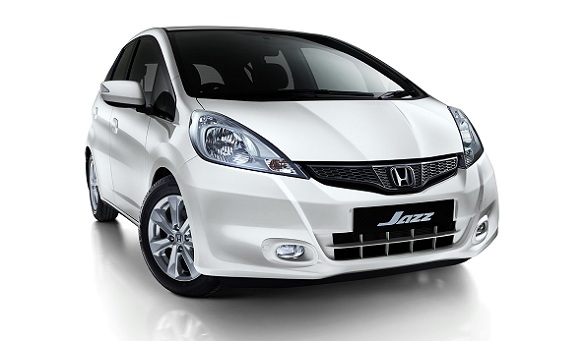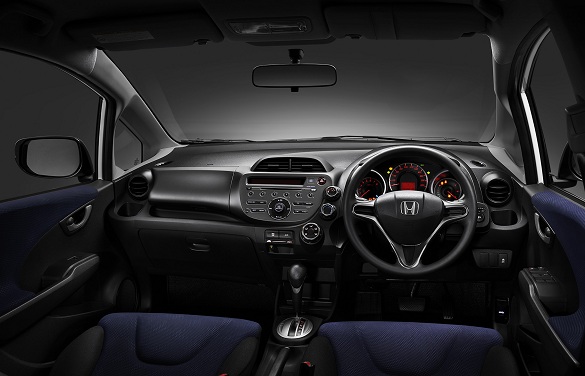 This is the first car in Honda Malaysia's history that is priced below RM75,000. Based on a projected 90% loan payable over a 9-year period, the monthly repayment for a Honda is as low as RM755. Honda Malaysia anticipates that the CKD Jazz Petrol can attract a much broader customer base including fresh graduates and young executives.
The production of the CKD Honda Jazz Petrol is in line with Honda's Global direction of increasing cost competitiveness to provide high brand value products at affordable prices. The introduction of the new CKD Jazz Petrol is good news to Malaysians who are seeking a high quality vehicle at a more affordable price.

Honda Malaysia's Managing Director and Chief Executive Officer, Mr. Yoichiro Ueno said, "Early this year, we established a new R&D Center in Malaysia, which specializes in matching local parts design. With the support from this new R&D center, we are increasing our local content across all line-up. Honda is proud to be a part of the Malaysian automotive industry and to work hand in hand with Malaysian business partners towards our mutual development and success. We are committed to continue our growth in Malaysia by providing products with the highest quality and performance to our customers."
The pricing is Honda Malaysia's own initiative to support the industry in Malaysia. The New CKD Honda Jazz Petrol is the second model produced at the Melaka plant that is being introduced at a very attractive price after the All-New CR-V 2.4L last week.
"In July 2012, we announced the expansion of our new production line with a total investment of RM350 million. The expansion of this new line is proceeding on schedule and production at No. 2 line will start in the 4th quarter of this year. This expansion will enable us to double our production capacity to 100,000 units and it will also enable to produce more models in Malaysia," added Mr. Ueno.
With 64 Honda dealerships located in all major cities and towns, Honda Malaysia is confident that the higher sales and increased customers will be well supported by their growing network of 3S and 4S Centers.
Since its introduction, the Honda Jazz has maintained its popularity. The model has made firm inroads into the hearts of motorists who value its spirit of innovation, which reflects in its fun and innovative design. The CKD Honda Jazz Petrol is certainly an ideal fit for young professionals as well as young urban families who are interested in a compact yet practical vehicle that caters to their fun driving and daily lifestyle needs.
The CKD Honda Jazz Petrol continues to provide owners the value of driving with its well-balanced performance and fuel efficiency courtesy of its signature technology, the 1.5-litre i-VTEC engine to provide a more excellent drivability. The 5-speed automatic transmission coupled with the Shift Hold Control reduces unnecessary gear changes in cornering and it supplies immediate acceleration after turning.
The CKD Honda Jazz Petrol remains practical, stylish and compact by retaining the key features from the Jazz S such as the voluminous boot space, and the ever-transformable One-Motion Rear Ultra Seats that emphasize great practicality and space. Sculpting outward to within, the CKD Honda Jazz Petrol has keyless entry and extends its user-friendliness size by providing 10-cup holders within the entire car.
The advance and quality CKD Honda Jazz Petrol is furnished with a glossy front and rear bumper design. It retains its fundamental features; a 15" Alloy Wheel, 3-Tier Tail Lights and Silver and Matte Black Highlights, a Front Fog Lights for misty nights and the regaining stylish Black Mesh Grille.
In terms of its stylish exterior, which pursues aerodynamic performance, customers now have the option to enhance their vehicles with the Jazz Modulo Aerokit that is inspired by Honda's sporting heritage. This charming preference is to create a bolder and more stylish appearance for their CKD Honda Jazz Petrol.
The Jazz is also well loved for its safety features such as the G-Force Control Technology (G-CON) that helps to disperse any heavy crash impact. The CKD Honda Jazz Petrol also covers the basics with its Vehicle Stability Assist (VSA), the Dual SRS Airbags, 3-point Emergency Locking Retractor (ELR) safety belts, Anti-lock Braking System (ABS), Electrical Brake-force Distribution (EBD) and Brake Assist (BA).
To provide the best ownership experience for the CKD Honda Jazz Petrol, customers will be able to enjoy Honda Malaysia's warranty of 3-years or 100,000km from the date of registration. Customers will also have the option of a 6-months warranty or 10,000km free service package as well. As an encouragement to customers to maintain their vehicles according to schedule, this offer will enable customers to enjoy the Honda service at a much more affordable cost.
The stylish and compact CKD Honda Jazz Petrol comes in 4 colors, including Taffeta White, Alabaster Silver Metallic, Sparkling Brown Metallic and Crystal Black Pearl. The CKD Honda Jazz is now available in all Honda Malaysia showrooms.
For more information, please call Honda's Toll Free number at 1-800-88-2020, or log onto www.honda.com.my.