Petaling Jaya, 7 February 2013 – Honda Malaysia Sdn. Bhd. (Honda Malaysia or the Company) today hosted a jubilant Media Gathering to celebrate the achievements of the Company which rose stronger in 2012, from the challenges faced before this. With the theme 'The Future Starts Now', Honda Malaysia also gave a sneak peek into its aggressive plan for 2013.
The company has set a sales target of 64,000 units and a 10% market share in 2013. It has set its sight on reaching 100,000 sales units by 2017. The leader of hybrid car segment is also looking at consolidating their position as the No.1 brand in quality and energy efficient vehicles.
Mr. Yoichiro Ueno, Managing Director and Chief Executive Officer of Honda Malaysia said in his speech at the event, "2013 is a year where we strengthened our operations for the transition towards an even more competitive market. We are aggressively building a stronger brand image and maximizing all our efforts to improve ourselves for future growth. Honda Malaysia is aligning our focus with Honda Motor's global strategy and strengthening our sales volume. We will be introducing exciting new models every quarter, including 3 upcoming CKD models."
The new models in the pipeline will enable Honda Malaysia to drastically increase its sales. Supporting the higher sales volume is the production capacity at its Melaka factory which will rise to 100,000 units annually upon completion of its No. 2 line.
Honda Malaysia is also ramping up its 3S network in tandem with the higher sales and increased number of Honda vehicles on the road. The number of dealerships is expected to increase to 90 within 3 years throughout the country, up from the current 61.
Dealership rationalisation too will be undertaken to increase convenience, accessibility and facilities to customers. Honda Malaysia is complementing these efforts with manpower development via level up training of associates to provide better service.
The company is also adopting a comprehensive After Sales strategy to further enhance its brand image and boost customer confidence. Improving customer service and increasing customer satisfaction are the key focus areas followed by availability of more related services such as body and paint, and strengthening of business fundamentals via automation.
Honda Malaysia is overall working towards having the Honda brand synonymous with high quality products and excellent service.
The company has stayed true to its promise at start of 2012 to rise stronger. Despite the challenges faced, Honda Malaysia sold a total of 34,947. It sold more than 24,000 units in July to December 2012, attaining a 7.7% market share during the second half of the year. Following the all-time record of 5,045 units in July 2012, Honda Malaysia closed the year with a monthly sales of close to 4,800 units in December 2012, which was the third highest all-time record.
Having the broadest line-up of hybrid models in Malaysia, Honda has continued to lead in the market segment with close to 14,000 units of Honda hybrid vehicles on Malaysian roads. Reinforcing its position as the pioneer and market leader in Hybrid segment, Honda Malaysia became the first car manufacturer in Malaysia to assemble CKD hybrid models in November 2012. The first hybrid that rolled out from its Melaka plant, the Jazz Hybrid CKD adds more option of energy efficient vehicles with competitive features at affordable price to the market. The company is fully committed to support the Malaysian government in green technologies by continuing to offer more quality and energy efficient vehicles to Malaysian market.
In view of its accomplishments despite the challenging situation faced in 2012, the benchmark for Honda Malaysia has been set high for 2013. The company anticipates to outperform the sales target and the two Car of The Year Awards and Best Hybrid Car Award received by the CR-Z, the Best Sub-compact Passenger Car Award received by the City and the No.1 in J.D Power's Initial Quality Study (IQS) on its maintenance of commitment towards customer satisfaction for Honda City and Civic as well as the highest Quality model in overall scores received by the Civic.
Honda City also came out tops in the ASEAN New Car Assessment Programme (ASEAN NCAP) ratings recently. The favourite family sedan was rated 5-star in Adult Occupant Protection and 81% in Child Occupant Protection, the highest rating amongst eight vehicles tested.
Commenting on Honda's 2013 plan, Mr. Ueno said, "Our direction for 2013 will contribute towards Honda Malaysia 2020 vision of having attained an unassailable leadership in environmental friendly technology. We envision implementing green technology locally as its acceptance would have picked up more pace by then. Honda Malaysia is also targeting at increased cost competitiveness to provide high brand value products at affordable prices."
Honda Malaysia reiterated its commitment towards its business in Malaysia through the introduction of innovative products and innovating the way Honda operates. Mr. Ueno said, "With stronger commitment and innovations, we look forward to 2013 to be an important milestone. We will continue to strive to become a company that society wants to exist by providing excellent products and services for our customers."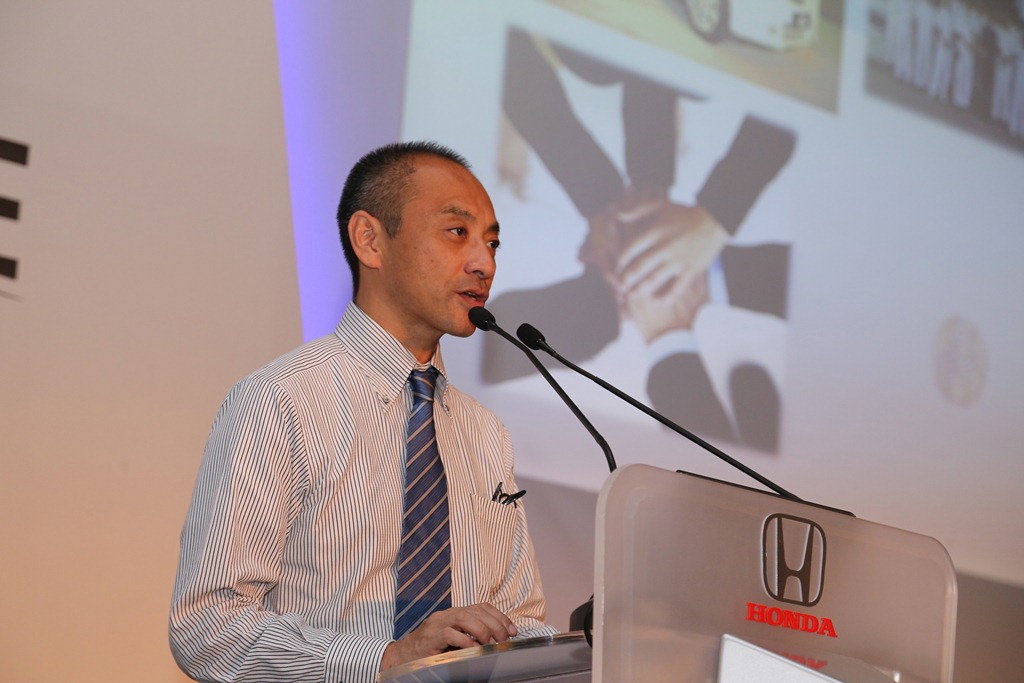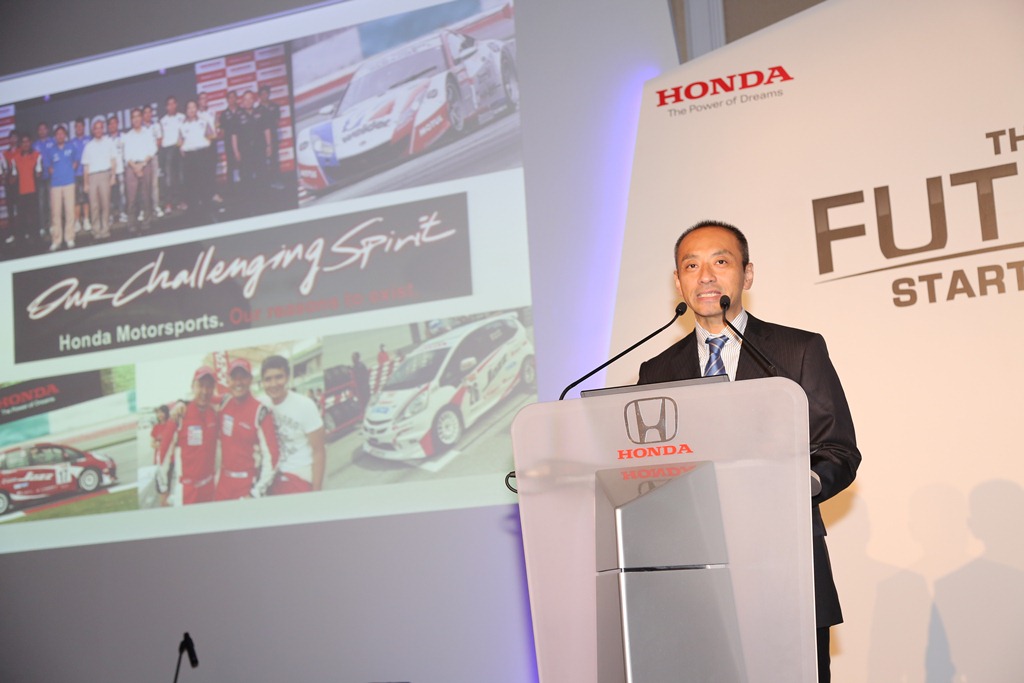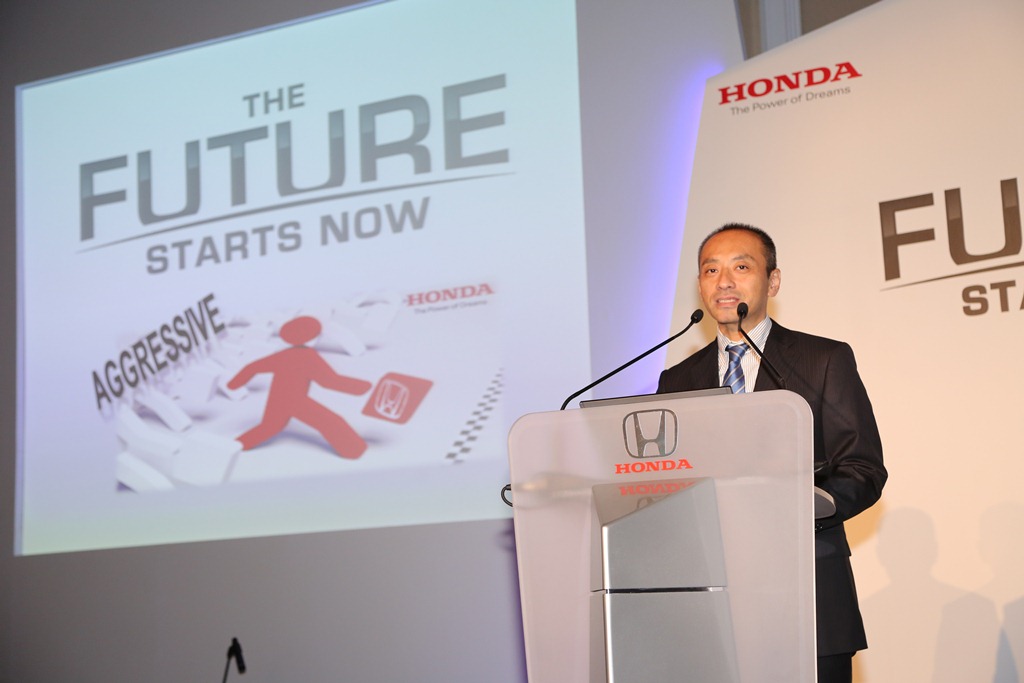 Honda Malaysia MD & CEO, Yoichiro Ueno delivering his welcoming speech.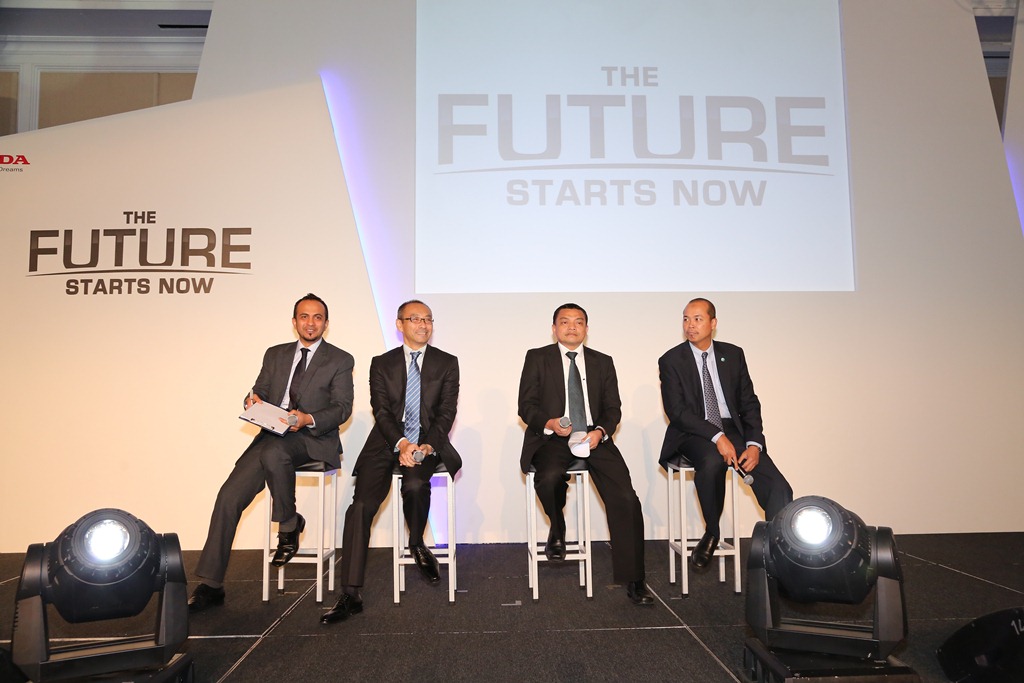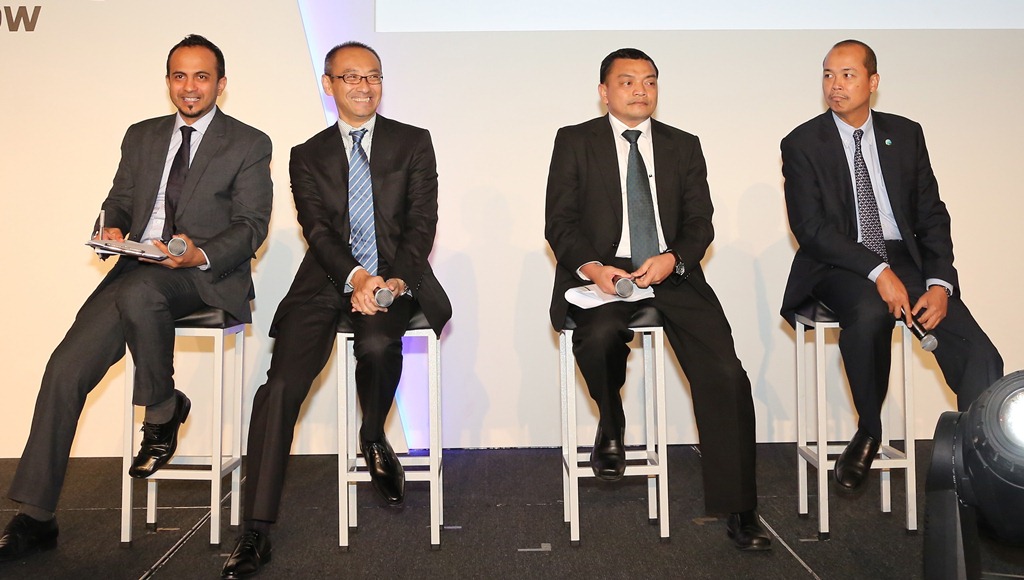 Panelist taking questions from Media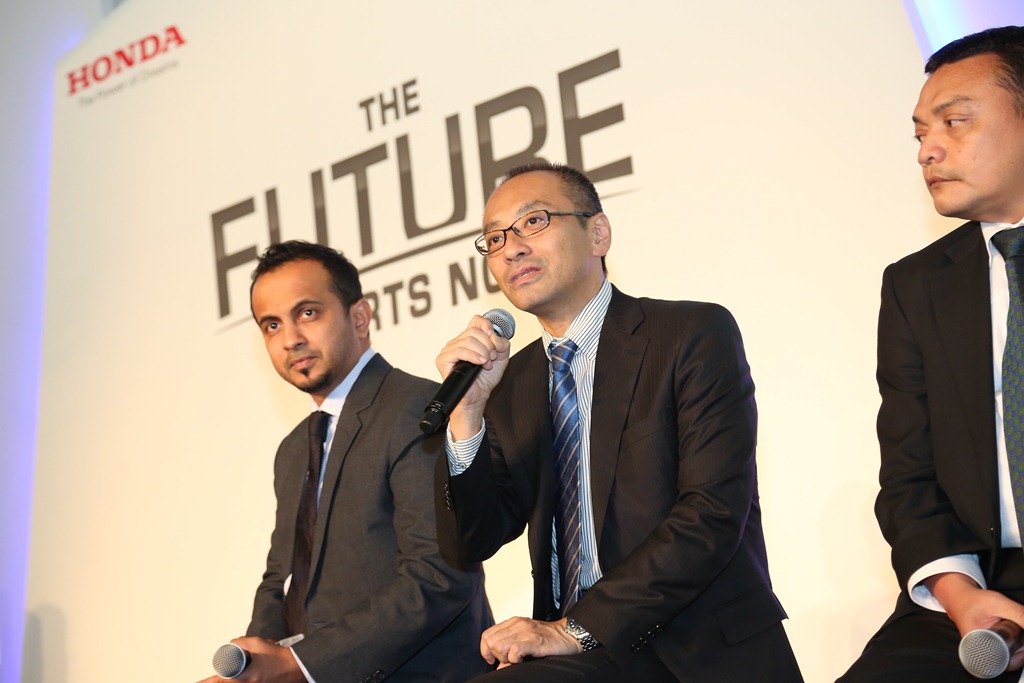 (L-R) Honda Malaysia Head of Marketing, Akkbar Danial, Honda Malaysia MD & CEO, Yoichiro Ueno and
Honda Malaysia President & COO, Roslan Abdullah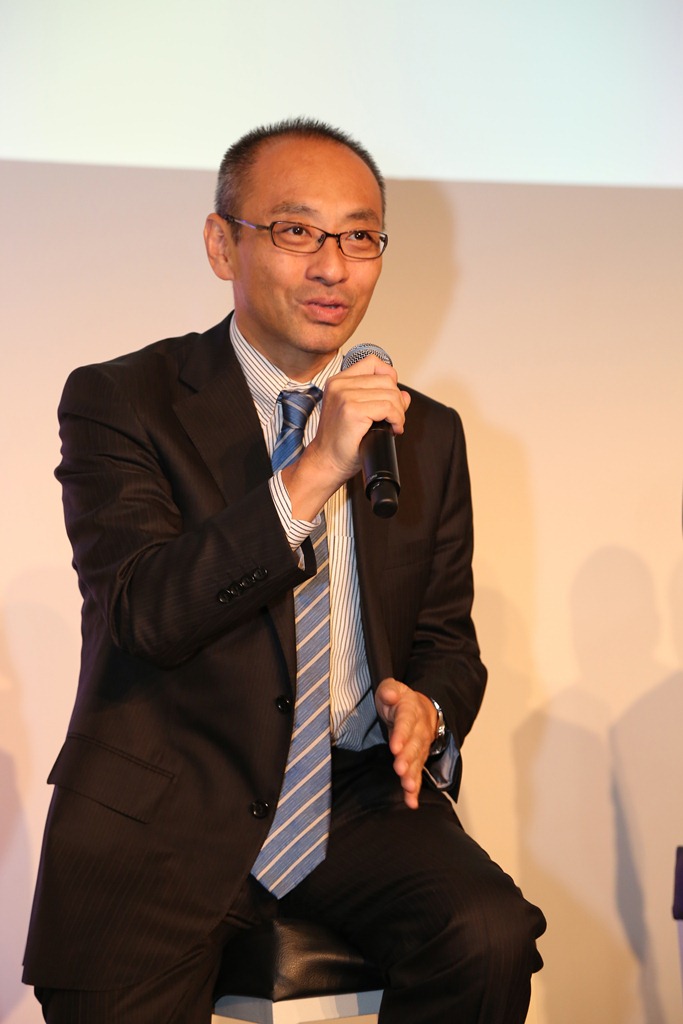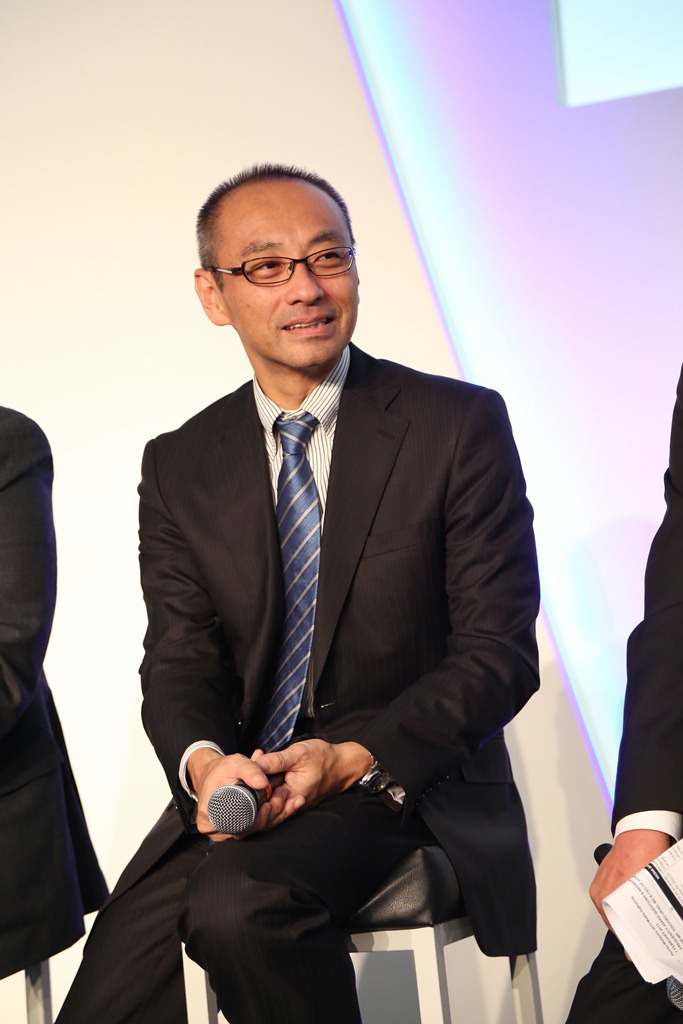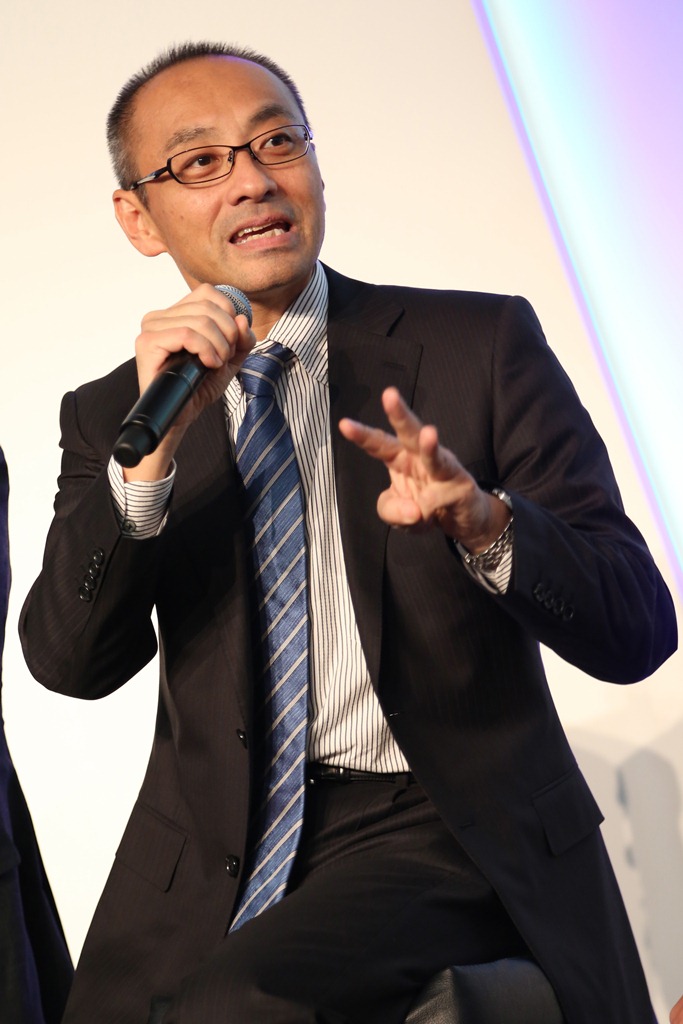 Honda Malaysia MD & CEO, Yoichiro Ueno taking questions from Media