Petaling Jaya, 11 April 2013 - The All-New CR-V created a new milestone in Honda Malaysia when close to 3,000 bookings were received in the first month of its launch. This is the highest number of bookings that Honda Malaysia has received for a new car model.
The 4th Generation SUV also topped its own historical record since it was launched on 5th March 2013 - this highest booking figure surpassed all monthly bookings received for the three previous generations of CR-V. With this record bookings, Honda Malaysia has achieved 43 percent of the 7,000 yearly sales target set for the All-New CR-V.
Honda Malaysia Managing Director and Chief Executive Officer, Yoichiro Ueno said, "I am pleased with the good market acceptance from our customers. Sales for the 4th Generation CR-V has exceeded our expectations. We will be reviewing our production plan and conducting a feasibility study to reduce the waiting period for the All-New CR-V. I would like to convey my gratitude to our customers for their continuous support and confidence in our products and services."
Honda Malaysia Managing Director and Chief Executive Office, Mr. Yoichiro Ueno said, "In Malaysia, the CR-V is just as popular as in other countries! Even at its initial introduction, the CR-V received good market acceptance. To-date, there are close to 34,000 units of CR-Vs on Malaysian roads."
"The All-New CR-V that we are introducing to you today is believed to set another new benchmark for SUVs, with its bold design, classy interior and enhanced practicality that are combined with fuel efficiency, performance and comfort of a sedan-like drivability. The All-New CR-V is more aerodynamic in shape and its elegant appearance is an expression of the evolution of the 4th generation CR-V," added Mr. Ueno.
This positive response to the All-New CR-V reinforces Honda Malaysia's target of retaining the leading position in the SUV market segment. This 4th Generation CR-V has contributed 34 percent of Honda Malaysia's overall March 2013 sales.
This premium smart SUV is known for its well-balanced combination of the sedan-like drive and fuel economy of a car, with the practicality and sense of security of a SUV. The high demand for the All-New CR-V can also be attributed to the advance features, functionality and class-leading spaciousness that put the driver and passenger first.
The overwhelming acceptance is reflective of the consistent popularity enjoyed by the CR-V in other countries. Thailand has achieved 18,674 bookings since its launch in September 2012 until February this year.
Honda Malaysia will launch the 2.4L variant of the All-New CR-V in June 2013 to cater to those who prefer a higher performance version of the SUV. The 2.4L variant is expected to contribute 10% of the All-New CR-V sales. Booking for the 2.4L variant of the All-New CR-V is now open at all 62 authorized Honda dealerships nationwide.
Honda Malaysia is also working closely with its dealers to extend the after-sales and support services to provide a more wholesome customer experience in order to achieve customer satisfaction.
For more information on the All-New CR-V, please visit a Honda showroom or call Honda's Toll Free number at 1-800-88-2020, or log on to www.honda.com.my.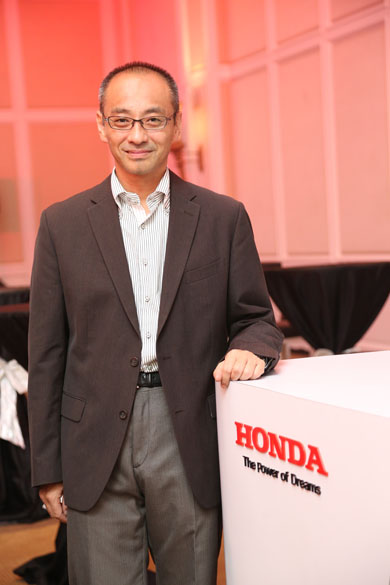 Honda Malaysia Managing Director and CEO, Mr. Yoichiro Ueno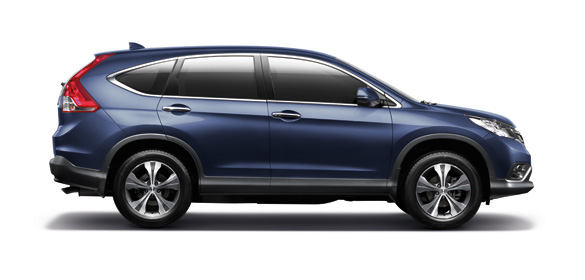 The All-New CR-V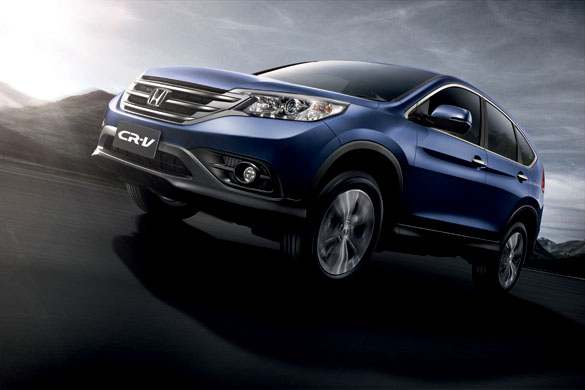 The All-New CR-V