Petaling Jaya, 2 July 2008 - The second generation of the feisty and fun-to-drive Jazz, which won over fans around the world with its spaciousness, excellent fuel efficiency and advanced styling, is set to sweep everyone off their feet when it rolls out in Malaysia later this year. The All-New Jazz is expected to be the premium model in the local 5-door hatchback segment that offers the best in class performance, style and practicality.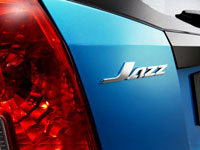 All-New Jazz - Rear View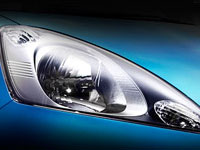 All-New Jazz - Sportier Headlights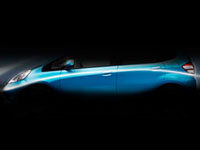 All-New Jazz - Dynamic & Original Styling
Jazz was first developed based on Honda's man maximum, machine minimum concept, which calls for maximising the space available for humans and minimising the space occupied by mechanical components. Its development was aimed at creating an ideal compact car that sets a new benchmark in the competitive compact car segment and exceeds expectations with its customer-driven values, such as fuel efficiency, spacious interior, practicality and original styling. In developing the first generation Jazz, Honda has succeeded in raising the bar on the kind of performance expected in a compact car, doing its utmost to answer all its customers' requirements in a single vehicle.
First introduced in Japan in 2001, the Jazz is currently sold in 115 countries worldwide, and is delivered to some 400,000 customers annually. The first generation Jazz made an impressive cumulative sale of 2.3 million units worldwide, with Japan and eight (8) countries in the Asia & Oceania region accounting for about half of these units.
Since its launch, the Jazz has also been receiving numerous awards annually from acclaimed research houses and automotive media in Europe, South Africa and Southeast Asia for its creativity in design, reliability, practicality, fuel efficiency and drivability, all in the compact car and 5-door hatchback categories. In South East Asia, it was named Singapore's Straits Times Life Motoring Best Supermini in 2002 and 2003. Indonesia's Mobil Motor Magazine picked the Jazz as Indonesian Car of the Year 2004; Best Mini MPV in 2005; and Readers' Choice in 2006. In Malaysia, the Jazz was New Straits Times Master Card Malaysia Car of the Year under the Sub-compact Category for two consecutive years in 2003 and 2004, which it received soon after its launch in 2002.
With such high accomplishments made by its predecessor, the second generation Jazz was developed to push the envelope further in terms of meeting customers' expectations of a compact car. The All-New Jazz is already receiving its first mark of distinction - its initial recognition came immediately after it debuted in Japan in October last year. It was voted Japan's Car of the Year 2007/2008, once again winning the hearts of the Japanese consumers who are known for their fondness of outstanding compact cars.
Amongst the many improvements of the All-New Jazz, are its class-leading cabin spaciousness and greatly enhanced utility, as well as advanced drivability and fuel efficiency, which will deliver even more value to customers than before.
Due to its high standard features that challenge the conventional expectations of a compact car, Honda Malaysia is currently planning an extraordinary roll-out inspired by the characteristics of the All-New Jazz. It will be an unconventional runway fashion show that features the works of three of Malaysia's leading fashion designers along with well-known fashion stylist and make-up artist, who have all been commissioned to interpret the 'spirit' of the All-New Jazz through their runway creations.
Brace yourself for the All-New Jazz! Honda Malaysia will be progressively revealing details of the unconventional launch. For more information, please call Honda Toll Free number at 1-800-88-2020, or log on to www.honda.com.my for more details.