Petaling Jaya, 30 May 2007 – The Honda Racing Spirit flares again as Honda Malaysia Sdn. Bhd. anticipates another important racing challenge this year in the 2007 Autobacs Super GT International Series which would be held at Sepang Circuit from June 22 to 24. Malaysia will host Round 4 of a nine-round 2007 Super GT International Series with Sepang being the only round outside Japan.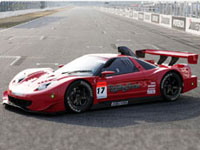 Super GT International Series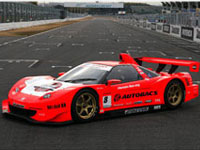 Super GT International Series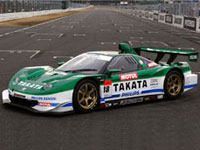 Super GT International Series
The Super GT is Japan's largest race event, competed in 2 classes, the GT500 and GT300 which run together in the same race. It is now an international series that has a huge number of fans worldwide and has produced highly competitive race machines that constantly push technological limits. Honda NSX has been racing its way in Super GT ever since its start as Japan GT Championship in 1994. The NSX has always been one of the top three cars in the series, it took the JGTC GT500 class championship for the Dome Mugen Project in 2000. In 2004, the M-TEC NSX took the championship in the GT300 class.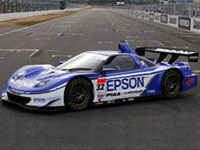 Super GT International Series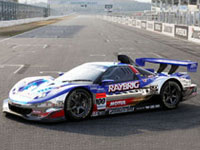 Super GT International Series
Racing is Honda's reason to exist. Mr. Soichiro Honda was a racer and a dreamer, and it was his racing passion and his power to dream that created Honda today. It all began in the early 50s when Honda participated in Isle of Man TT Race. Ever since then, Honda's racing DNA has never stop to compete at the highest level of motoring and racing technology at different levels of motorsports - from Formula One to the Super GT.
On Honda's commitment in motorsports, Honda Malaysia's Managing Director and Chief Executive Officer, Mr Atsushi Fujimoto said, "Being the motor company with the most involvement in all forms of international motorsports, Honda aims to inject the learning of the technological challenges to fulfil its duty of improving the quality of its cars and make them safer for their customers." It is through motorsports that Honda is able to test its engine developments to greatest heights and translates the R & D into technologically advanced and breakthrough innovatory products for consumers worldwide. This is based on Honda's philosophy to create products that benefit the individual, society and environment.
Since 1964, when Honda was the youngest car manufacturer in Japan, Honda came to understand that motorsports was the perfect beginning to develop not just superior engines but superior engineers. Since then, racing has remained a valued element in Honda's development process. From Honda's continuing research and development, a long succession of technological triumphs has resulted. Honda has turned to racing as the perfect training ground for both engineers and designers. According to Soichiro Honda, the pressures of racing challenges people, forces them to find innovative solutions and demands quick, accurate responses to new problems they've never faced before.
As a result, Honda is now the largest manufacturer of engines and the forefront of engine developments. This is also shown in the Honda NSX; a product of Honda's highest level of road car technology that is highly modified for the Super GT. The V6, 3.5- liter, NA ( natural aspiration ) engine has been further refined, and using the newly developed chassis with improved stiffness and aerodynamic performance.
For this Super GT500, with 1 engine, Honda is racing with 5 teams ; Autobacs Racing Team Aguri, drivers Daisuke Ito and Ralph Firman; Rolling Stone Real Racing, drivers Katsutomo Kaneishi and Toshihiro Kaneishi; Dome Racing Team, drivers Ryo Michigami and Takashi Kogure; Nakajima Racing drivers Loic Duval and Fabio Carbone and Team Kunimitsu, drivers Dominik Schwager and Shinya Hasogawa.
The Honda NSX looks forward to the challenges of the upcoming race at Sepang circuit with its scorching heat; high humidity with an equally high probability of rain and a wet race. Honda is focused on winning the two titles in the team and driver championships as it continues to live the Honda Racing legacy. To compete at different levels of motorsports. To give Honda its reasons to exist.