Petaling Jaya, 27 August 2007 - Honda Malaysia Sdn Bhd today introduced an enhanced edition of the Honda City, boasting class-leading performance and comfort coupled with a host of practical features.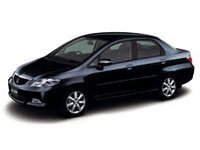 Honda City
Sporting a new honeycomb grille and existing aerodynamic contours, the Honda City's unique styling is enhanced. Exterior wise, Honda Malaysia also added new features such as glass antennae, side mirror turn lights, redesigned rear lights and body coloured mud guards.
The Variable Valve Timing and Lift Electronic Control (VTEC) version comes with a unique 7-speed Steermatic mode for the pleasure of shifting gears manually with your fingertips from the steering wheel. The 110 PS, 1.5-litre, 16-valve SOHC VTEC engine combines drivability in everyday situations with outright performance, which offers optimal performance and delivering high power curves while maintaining fuel economy.
Honda City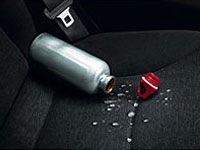 Honda City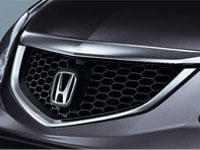 Honda City
The 1.5-litre, 8-valve SOHC i-DSI engine on the other hand offers performance at a different level. It is a lightweight, compact, high performance engine that delivers power and torque at any rpm range. It uses intensive combustion to achieve a combination of ultra-high fuel efficiency of 26.2 km per litre with clean emissions. This was proven at the recent Fuel Efficiency Automobile Test (F.E.A.T), conducted by Honda Malaysia and verified by Automobile Association of Malaysia (AAM). The test involves driving the City i-DSI from Kuala Lumpur to Cameron Highlands and back. Covering highways, trunk and uphill roads, the winning car consumed 25.29 litres of petrol throughout the 662.5 km test.
Both VTEC & i-DSI versions come with Continuously Variable Transmission (CVT) automatic transmission for a brisk and effortless acceleration. At the same time, parking is a breeze with its Electronic Power Steering (EPS) system.
In terms of everyday practicality, the Ultra Seat capability to offer unrivalled interior spacious versatility is now also available for the VTEC version. With foldable rear seats and three different modes to choose from, the Ultra Seat allows maximum use of space in storing items from the longest to the widest with ease.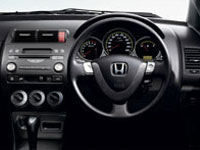 Honda City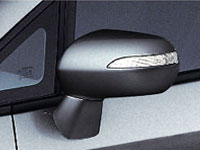 Honda City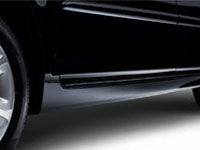 Honda City
Other everyday conveniences include the impressive 500-litres (VDA method) boot space thanks to the central fuel tank layout and water-repellent seats. The enhanced Honda City is equipped with seats wrapped with special seat covers that repel water and do not leave stains. No more worries of cushion cleaning should the unexpected spills happen along the journey - practicality for the individual as well as the family!
According to Honda Malaysia Sdn. Bhd. Managing Director and Chief Executive Officer, Mr Atsushi Fujimoto, the Honda City's appeal lies in its combination of the best of practicality and performance. "We are constantly looking for ways to improve our products based on our customers' feedback in order to achieve better customer satisfaction. This enhanced Honda City is made to be versatile, so that our customers can express their own personal style in their Honda City," added Mr. Fujimoto.

The first generation Honda City was introduced to major Asian markets starting from 1996 and its entry into the market at that time set the benchmark for all subsequent entrants into the new Sub-Compact sedan category. The second-generation Honda City was launched in Malaysia in April 2003, followed by the VTEC model in July 2004. The current Honda City was launched in October 2005 and has sold close to 23,000 units in Malaysia to date, a testament to the popularity of this sporty, stylish sedan.
The enhanced Honda City is available in Sparkle Grey, Bluish Silver, Alabaster Silver Metallic, Nighthawk Black Pearl and Satellite Silver Metallic. Practical yet affordable, the on-the-road price inclusive of road tax and insurance is RM85,800 for the VTEC and RM79,800 for the i-DSI.
The enhanced Honda City is available for bookings at all Honda dealers nationwide from now onwards. Check out this latest edition at your nearest Honda Showroom today!