The All-New City awarded the Overall winner for Adult Occupant Protection (AOP)
Kuching, 2 September 2014 – Honda Malaysia received a total of 6 awards at the first ASEAN NCAP Grand Prix Awards which was held in Kuching, including the Overall winner for Adult Occupant Protection (AOP) for the All-New City. These awards has marked another milestone on Honda's continuous effort to set a benchmark for the safety of Honda vehicles on the road - a testament to Honda's top commitment and priority on safety for Honda drivers and passengers.
The event was held for the first time this year and a total of 18 car manufacturers participated. Its purpose is to award the high achievers and to promote competition spirit among car manufacturers to produce safer vehicles.
Honda took home 5 awards in the "Crash Worthiness Performance" category and 1 award in the "Safety Technology" category. The awards are:
Crash Worthiness Performance
ADULT OCCUPANT PROTECTION (AOP)

CATEGORY

MODEL

Overall

City

Small Family Category

City

SUV Category

CR-V
CHILD OCCUPANT PROTECTION (COP)

CATEGORY

MODEL

Medium Family Category

Civic

SUV Category

CR-V
Safety Technology
| | |
| --- | --- |
| CATEGORY | MODEL |
| LaneWatch Camera | Accord |
"All car manufacturers including Honda are now focusing on improving safety of our vehicles which enables people to realize the joy and freedom of mobility. It is our hope that together with organisations like MIROS and a concerted effort by all car manufacturers to build safer cars for the market, we can one day realize the dream of accident-free roads in the world," said Honda Malaysia Managing Director and Chief Executive Officer, Mr. Yoichiro Ueno.
Honda R&D centers in Japan and Ohio houses two of the world's most advanced indoor crash-safety research facilities - the world's first indoor multi-directional crash-test safety facility and an Automotive Safety Research Facility. The Honda indoor crash test safety facility enables Honda to conduct crash tests from a variety of directions, at various speeds, and between vehicles of different sizes. In fact, all Honda models have been put through vigorous testings for frontal, side and rear crash at the facility. This multi-directional test capability is key to better understanding, designing, and protecting against the consequences of real-world collisions.
Besides the multi-directional crash tests, Honda was also the first automaker in the world to develop pedestrian crash test dummies. The dummies are designed to replicate the behavior of the human body in a collision to help with analyzing the effects accidents have on the human body and with identifying locations of damage to vehicles.
Both R&D centers are able to provide Honda with a deeper understanding of what happens in real-world collisions as the basis for developing new technologies that enhance safety. This is a strong reflection of Honda's commitment in providing safety for everyone - that means crash protection not only for its own drivers and passengers, but also for the occupants of other vehicles, and injury mitigation for pedestrians. Honda is dedicated in identifying and implementing advanced designs and features that will help to enhance the safety of vehicles on the road.
Honda's LaneWatch Camera system which received an award under the Safety Technology category is another of Honda's driver-assistive visibility technology which is currently available in the Honda Accord 2.4 VTi-L. The LaneWatch Camera system is a blind spot camera at the passenger side mirror which is activated when the left signal is indicated and enhances the view of passenger side traffic.
"At Honda, we have a dream. We dream of a collision-free mobile society where our customers and everyone sharing the road, can safely and confidently enjoy the freedom of mobility. We are dedicated to identifying and implementing safety improvements through vehicle technologies, safety education and telecommunication networks that can connect everyone sharing the road. This dream is summed up in our Honda Global Safety Slogan, 'Safety for Everyone' where we ultimately can help people to realize the joy and freedom of a mobile and sustainable society where people can truly enjoy life," added Mr. Ueno.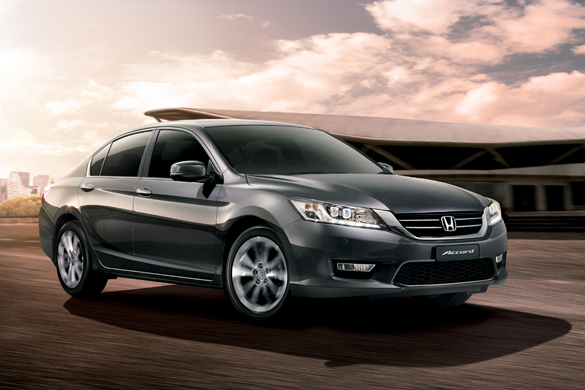 Honda Accord won Safety Technology Award for LaneWatch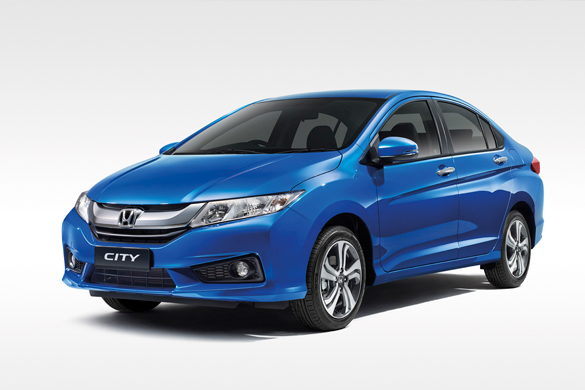 Honda City wins Overall and Small Family AOP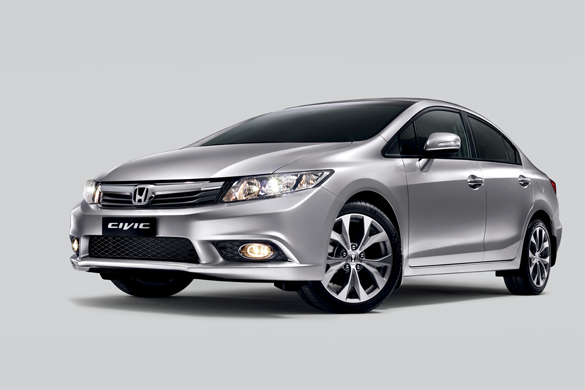 Honda Civic won Best Medium Family COP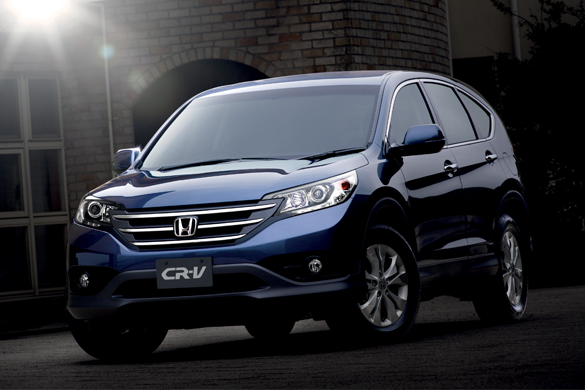 The All-New CR-V won best SUV for AOP & COP