The All-New HR-V opens new segment and sets the benchmark in the new Compact SUV segment
Honda Malaysia targets to sell 700 units of the All-New HR-V monthly
Kuala Lumpur, 5 February 2015 – Honda Malaysia is poised to set the benchmark in the new Compact SUV segment with the launch of its All-New HR-V. The HR-V which stands for Hip & Smart Runabout Vehicle will change the SUV playing field by opening up a brand new segment – the Compact SUV.
The overall concept of the All-New HR-V came about after receiving feedback from customers that were looking for an affordable SUV that encompasses a sense of security and status while boasting high usability. This vehicle achieves all these by combining the toughness of a SUV, the personal feel of a Coupe and the utility of a Minivan.
The All-New HR-V has been making headlines in every country where it was launched and is currently the best-selling Compact SUV in Japan. In Thailand and Indonesia, the All-New HR-V has received overwhelming response and bookings.
Honda Malaysia President and Chief Operating Officer, Mr. Roslan Abdullah said, "In Malaysia, the SUV segment has shown significant growth over the years. Back in 2010, the SUV segment was 18,000 units. In just 5 years, it has grown by 74% to over 31,000 units with a 4.7% market share. Despite this rapid growth, the SUV segment is still dominated by upper SUVs. This means that there is no suitable and affordable SUV for the up-graders from entry segments. The SUV segment is missing a compact model which bridges the gap between upper SUVs and entry level sedans."
Seeing the huge opportunity, Honda Malaysia continues to keep their commitment to excite the market with value for money and attractive products at affordable prices. Three variants of the All-New HR-V, namely the S, E and V were introduced at the price tags of RM99,800, RM108,800 and RM118,800 respectively to meet the needs of the market.
This Dynamic Compact SUV is the ideal vehicle for Gen-Y singles, young couples, and young families who value their lifestyles. These people work hard, spend more time socializing, and enjoy sports or weekend activities.
The exterior design is based on the 'Dynamic Cross Solid' concept, reflecting the coupe-like aero-cabin, strong lower body and powerful look. The rear door handles were integrated into the side windows to further enhance its coupe-like appearance. The All-New HR-V also features the Exciting H Design!!! Concept, where the "H" represents the Human Center, emphasizing on the driver and passengers while the solid wing face and unified grille and lights create a stylish yet tough exterior.
Performance wise, the All-New HR-V features a 1.8L i-VTEC SOHC engine built on a new Continuous Variable Transmission (CVT) developed under Honda's Earth Dreams Technology. This combination enhances the fun and excellent performance aspect for a smooth driving experience during cruising or while being stuck in a traffic jam.
A quick look inside, the All-New HR-V utilizes Honda's original centre tank layout to achieve class leading boot space and spaciousness equivalent to a class above SUV. The High-Deck Centre Console with armrest was utilised to achieve both personal space and usability at a high level. Through the Multi-Utility Cargo Space, various versatile rear seat configurations from Utility Mode, Tall Mode to Long Mode can be adjusted to meet the needs of all lifestyles and uses.
Its smart interface features include a 7-inch Display Audio, One Touch Turn Signal, Touch Panel Auto Air Conditioning, Smart Entry with Push Start Button, Cruise Control and ECON Mode for a smooth, at-your-fingertip operation while the speedometer features an illumination ring, which changes colour based on the driving mode to indicate economical driving. High quality materials such as fabric soft pads were used for most occupant touch points.
The All-New HR-V offers a comprehensive range of active and passive safety features such as 6 Airbags (V Variant; Dual Front SRS Airbags, Side Curtain Airbags and Side Airbags), Multi-Angle Rearview Camera (V Variant), Emergency Stop Signal (ESS), LED Daytime Running Light (DRL) (V Variant), Hill Start Assist (HSA), Vehicle Stability Assist (VSA), and ISOFIX. Advanced technology features namely the new Automatic Brake Hold and Electric Parking Brake are made available for all variants. These features can be easily activated with a push of a switch and lever respectively. To further enhance safety during collision, a high tensile steel frame was added to the middle part of the body to improve absorption of the collision force.
The All-New HR-V is available in the five colours of Modern Steel Metallic, Taffeta White, Alabaster Silver Metallic, Crystal Black Pearl and Ruse Black Metallic.
Honda Malaysia extends a 5-year warranty with unlimited mileage and a service interval of 10,000km for this All-New HR-V at all 78 dealerships nationwide.
For owners who desire a sportier and more individualistic look of the All-New HR-V, Honda Malaysia offers two Utility packages and two Modulo packages, starting at an affordable price of RM1,550.
The All-New HR-V is a new segment in vehicle offerings and Honda Malaysia has set a challenging target to sell 700 units monthly.
For more information on the All-New HR-V, please visit a Honda showroom or call Honda Toll Free number at 1-800-88-2020 or log on to www.honda.com.my.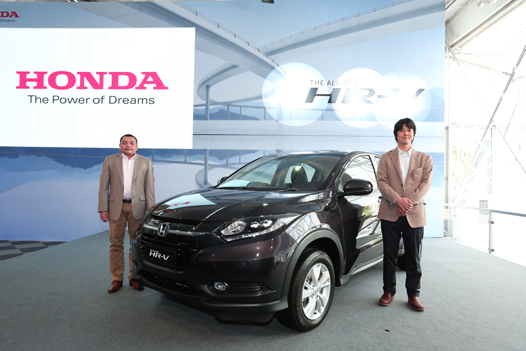 HMSB President & COO Mr. Roslan Abdullah & All-New HR-V A-LPL Mr. Yosuke Sato with the All-New HR-V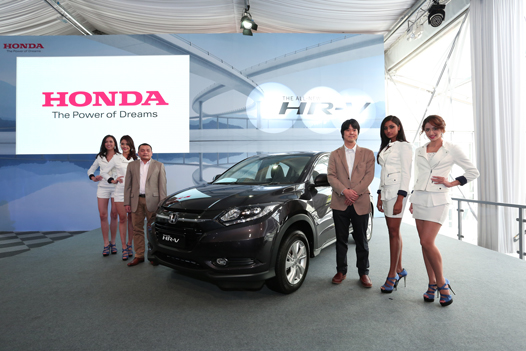 HMSB President & COO Mr. Roslan Abdullah & All-New HR-V A-LPL Mr. Yosuke Sato with the All-New HR-V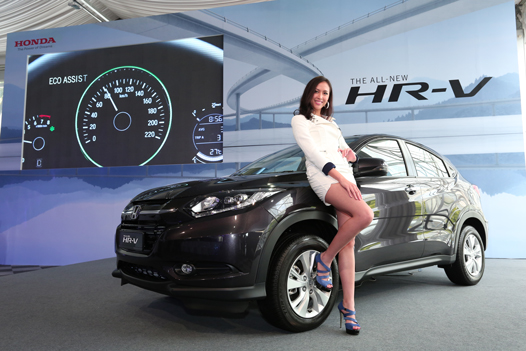 Model posing with the All-New HR-V Eco Assist backdrop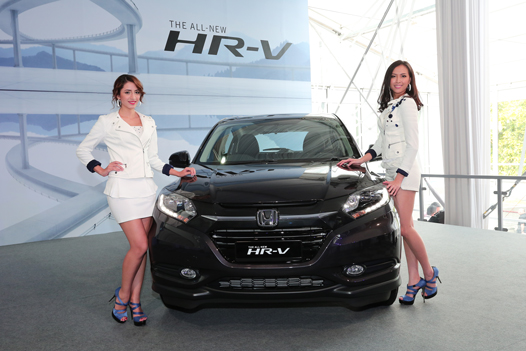 Models posing with the All-New HR-V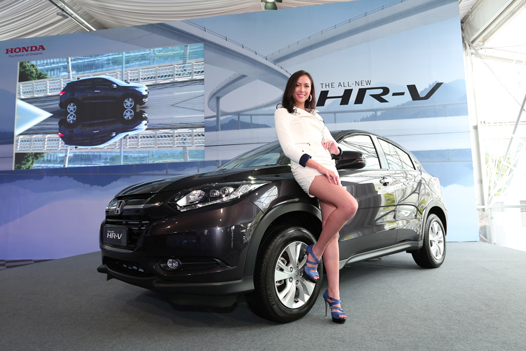 Model posing with the All-New HR-V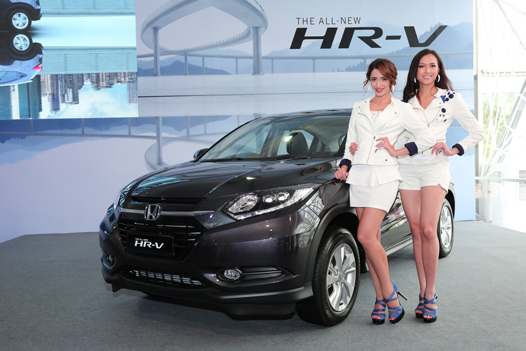 Models posing with the All-New HR-V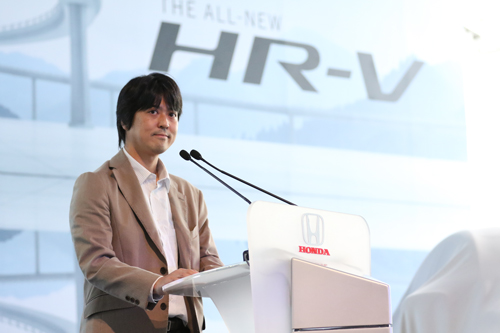 All-New HR-V A-LPL Mr. Yosuke Sato giving his speech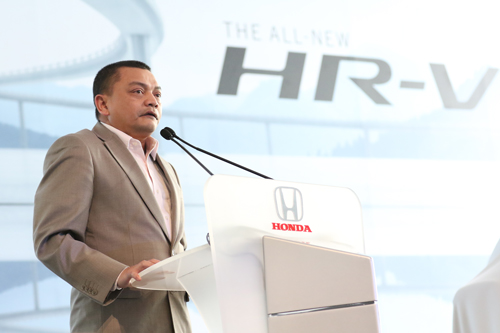 HMSB President & COO Mr. Roslan Abdullah giving his speech