Sepang, 29 September 2017 – Honda Malaysia (or the Company) today announced that the All-New Civic Type R will be the most powerful Honda model ever to be introduced in the Honda Malaysia model line-up. Record-breaking All-New Civic Type R has claimed the title of world's fastest front-wheel-drive (FWD) production car with a new benchmark lap time record of 7 minutes 43.80 seconds at the Nurburgring Circuit in Germany early April this year.
The Type R is Honda's iconic racing and sports model whose name and reputation is almost cult-like. Making history for the past 25 years since its first introduction in 1992, the characteristic and development concept of the Type R has always been light-weight, dynamic performance and mechanically simple. The 2017 All-New Civic Type R adopts the same concept optimizing advance technology to current era, enabling the All-New Civic Type R to set a new record for a front-wheel-drive (FWD) production car.
The most significant improvement of this All-New Civic Type R is enhanced aerodynamics that gives greater performance and excellent stability, allowing this Type R model to achieve much quicker lap time compared to previous-generation (European market) Type R. It delivers the best package in its class, providing powerful performance both on the road and on race track, yet highly adaptable to our daily driving demands.
The hot hatch Honda has a body that defines racing perfection. With a low and wide stance, the air curtain at the front bumper, side sill flick up and wing cross section of the rear wing gives excellent high speed dynamic performance. It was developed with the most ambitious design of Civic Hatchback platform with high rigidity body frame and an increase of 38% in torsional stiffness compared to previous generation (European market) Type R. The All-New Civic Type R is an ultimate representation of the racing spirit of Honda that is embodied in Honda's DNA.
The All-New Civic Type R is equipped with 2.0-liter VTEC Turbocharged engine that offers high output and higher performance. Providing 310PS and maximum torque of 400NM, the All-New Civic Type R provides powerful performance and unmatchable driving experience. The high performance engine is mated with 6-Speed Manual Transmission that delivers exhilarating fun and engaging driver experience. Honda Research & Development (R&D) has developed the manual transmission, enabling precise shift for the drivers.
The All-New Civic Type R comes with 3-Way Driving Modes (COMFORT, SPORT and +R) which allow drivers to set their preferred driving mode to experience different dynamic performance in different driving environment, be it on the road or on track. The 3-Way Driving Modes control the Adaptive Damper System (ADS), Drive-by-Wire throttle (DBW), Electronic Power Steering (EPS), Vehicle Stability Assist (VSA), traction and brake system. Each driving mode provides a balance of the ride and handling for different experiences when the driver switches mode. Furthermore, all 3-Modes are adaptive and suitable for daily driving, yet ever ready to go on the track.
Honda R&D also developed a 3-Way Exhaust System to provide sports feel with an acceleration sound to fulfill the driver's aspiration. At low to medium speed, it produces a powerful exhaust sound, while at high rotation range it reduces unpleasant muffled sounds and creates a refined experience for the drivers.
With the improvement of cornering performance in mind, the All-New Civic Type R's 20 inch Aluminum Alloy Wheels was designed for aggressive and high speed performance. Despite the powerful performance of the All-New Civic Type R, it comes with highly responsive and durable braking system. It is well-fitted with high performance BREMBO brakes to achieve superior braking performance. A cooling duct at the front bumper opening introduces fresh air, enabling efficient air cooling and greatly improving braking performance at high speed.
The All-New Civic Type R model for Malaysian market is manufactured at Honda's Swindon, United Kingdom plant with the engine being produced in Anna, Ohio (Honda of America Manufacturing Inc).
In celebrating the excitement of being the 'Champion of Champions', the All-New Civic Type R together with Jazz Hybrid Mugen, Civic 1.5L Turbocharged and All-New CR-V will be previewed at Honda Innovation. Evolution Booth, at the 2017 Formula One Petronas Grand Prix in Sepang International Circuit Mall Area from 29th September 2017 to 1st October 2017 (Formula 1 Malaysia Race Weekend).
Malaysians can place a booking for the All-New Civic Type R from 1st October 2017 onwards at 21 selected Honda Sport Dealers (please refer to the table below for full listing). Sport Dealers are Honda's appointed authorized dealers that carry the All-New Civic Type R in Malaysia. For more information on the All-New Civic Type R, please call Honda's Toll Free number at 1-800-88-2020 or log on to www.honda.com.my

List of Honda Sport Dealers
*Customers can place their booking for All-New Civic Type R at the listed dealership below.
| | | |
| --- | --- | --- |
| No | Region | Honda Sport Dealers |
| 1 | Central | Autoworld Asia Sdn Bhd |
| 2 | Central | Botanic Auto Mall Sdn Bhd |
| 3 | Central | Global Amity Sdn Bhd (Bangi) |
| 4 | Central | Kah Motor Co Sdn Bhd - Selayang |
| 5 | Central | Sri Utama Auto Sdn Bhd |
| 6 | Central | USJ Car Express Sdn Bhd |
| 7 | Central | MH Prestige Auto Sdn Bhd |
| 8 | Central | Peringgit Sri Motor Sdn Bhd |
| 9 | Central | Tenaga Setia Resources Sdn Bhd |
| 10 | Central | The Millenium Auto Carriage |
| 11 | East Coast | Chuan Thye Motor Sdn Bhd |
| 12 | East Coast | Syarikat Tan Eng Ann Sd Bhd |
| 13 | East Malaysia | Syarikat Labuan Automobile Sdn Bhd |
| 14 | Northern | Ban Hoe Seng (Auto) Sdn Bhd |
| 15 | Northern | Formula Venture Sdn Bhd |
| 16 | Northern | Kah Motor Co Sdn Bhd - Sg Pinang |
| 17 | Northern | Lee Motor SP (Car Div) Sdn Bhd |
| 18 | Northern | Yooi Cars Sdn Bhd |
| 19 | Southern | Ban Lee Heng Motor Sdn Bhd (Seremban) |
| 20 | Southern | Syarikat Motor GS Tay Sdn Bhd |
| 21 | Southern | Yong Ming Motor Sdn Bhd |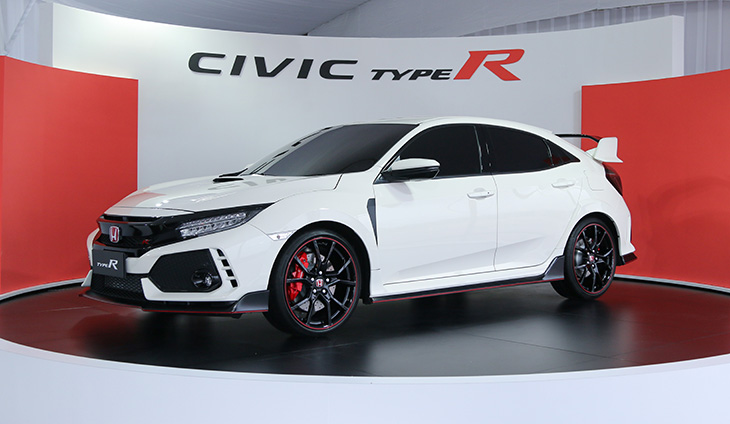 The All-New Civic Type R, Honda's World's Fastest Front-Wheel-Drive (FWD), to be introduced in the Honda Malaysia model line-up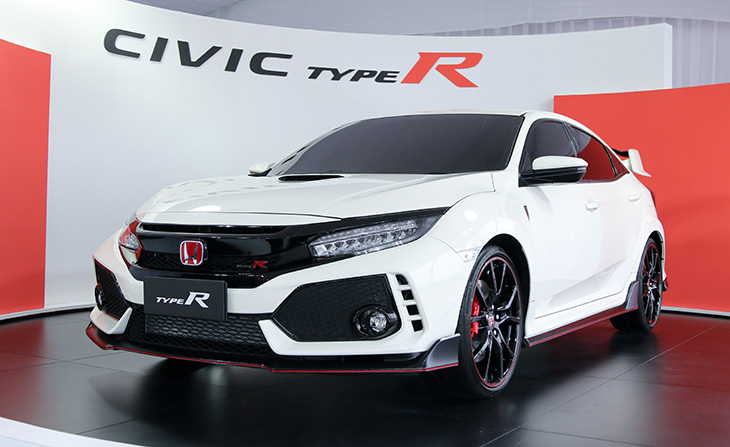 The 2017 All-New Civic Type R adopts the same concept optimizing advance technology to current era, enabling the All-New Civic Type R to set a new record for a front-wheel-drive (FWD) production car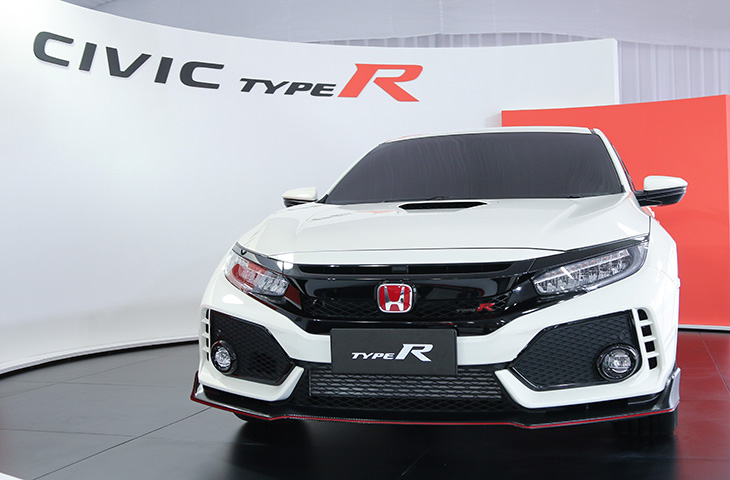 The Type R is Honda's iconic racing and sports model whose name and reputation is almost cult-like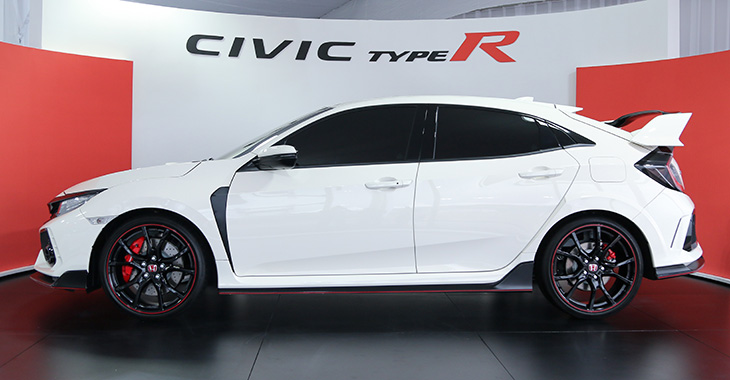 The All-New Civic Type R comes with 3-Way Driving Modes (COMFORT, SPORT and +R) which allow drivers to set their preferred driving mode to experience different dynamic performance in different driving environment, be it on the road or on track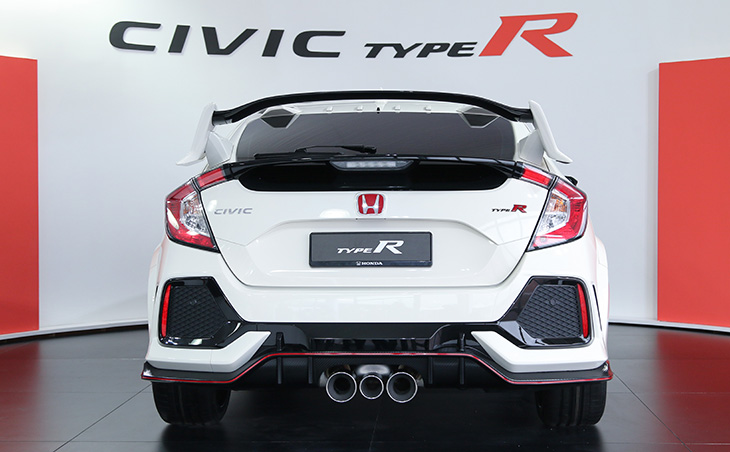 Honda R&D also developed a 3-Way Exhaust System to provide sports feel with an acceleration sound to fulfill the driver's aspiration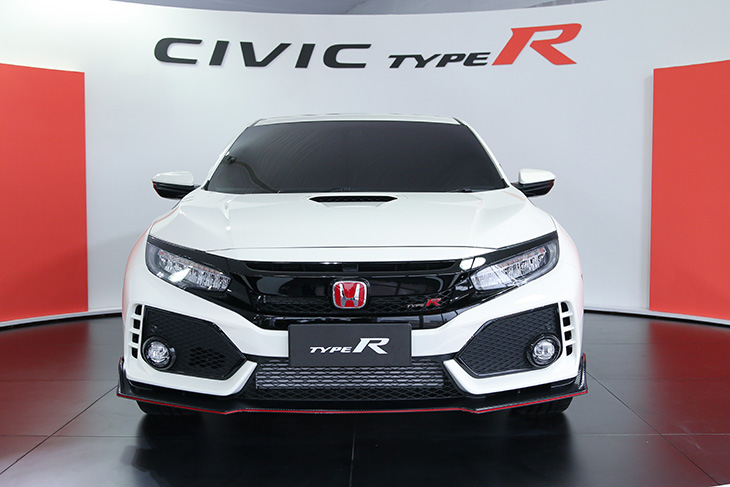 The All-New Civic Type R is equipped with 2.0-liter VTEC Turbocharged engine offers high output and higher performance, providing 310PS and maximum torque of 400NM
In celebrating the excitement of being the 'Champion of Champions', the All-New Civic Type R together with Jazz Hybrid Mugen, Civic 1.5L Turbocharged and All-New CR-V will be previewed at Honda Innovation. Evolution. Booth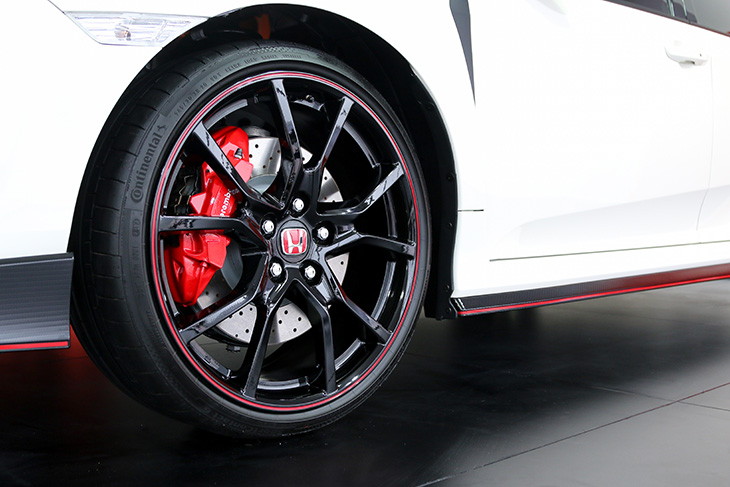 Despite the powerful performance of the All-New Civic Type R, it comes with highly responsive and durable braking system. It is well-fitted with high performance BREMBO brakes to achieve superior braking performance
A 3-Way Exhaust System - at low to medium speed, it produces a powerful exhaust sound, while at high rotation range it reduces unpleasant muffled sounds and creates a refined experience for the drivers