Miri, 16 December 2017 – Honda Malaysia today officially opened its biggest Honda 3S Centre in East Malaysia. This latest Honda 3S Centre by SYK RW Motor Sdn. Bhd. is the seventh Honda dealership in Sarawak to further expand Honda's footprint in the region.
The opening of the SYK RW Motor Honda 3S Centre is very timely looking at the developments and market acceptance of Honda vehicles in East Malaysia. For the period of January to November 2017, sales in the region stood at more than 6,600 units, or about 7% of the overall sales of Honda Malaysia of more than 98,200 units. Sarawak contributed more than 4,000 units or 60% of the sales in East Malaysia, and BR-V was the most popular amongst Sarawakians.
Honda Malaysia Managing Director and Chief Executive Officer, Mr. Toichi Ishiyama said, "With the escalating customer base, there is an urgent need for Honda Malaysia to expand our dealership in order to serve these growing customers better by providing further convenience for them, including easy accessibility to Honda 3S Centres. We would also like to reach more customers from different areas especially those residing in satellite towns and districts to enable them to experience the Joy of Buying."
With the opening of SYK RW Motor Honda 3S Centre in Miri, Honda Malaysia is expected to be able to cater for more customers in Sarawak, specifically in Miri and can accommodate the increasing demands with great product offerings and focus on emphasizing customer satisfaction especially in after-sales service. Honda Malaysia's seven dealerships in the state are located in Kuching (3), Bintulu (1), Miri (2) and Sibu (1).
SYK RW Motor has drawn on its more than 40 years of experience in the automotive industry to open this new Honda 3S Centre. Established on Honda values, this dealership is committed to deliver excellent customer service and provide a new level of customer experience for Sarawakians. To ensure that their customers enjoy the same level of convenience and service like any of the 91 Honda Centres nationwide, SYK RW Motor has invested RM7 million into the 48,000 square feet Honda 3S Centre that is furnished with a multitude of facilities, latest equipment and professional technicians.
Its 12 service bays, including 7 Fast Service, 2 General Repairs, 2 Tyre Service and 1 Air-conditioning Service, can accommodate up to 40 cars per day. Customers stepping into SYK RW Honda 3S Centre can take advantage of the comfortable Customer Lounge, an Executive Lounge, complimentary Wi-Fi services, Kid's Corner, Surau and a variety of food and beverages. As value adds, SYK RW Honda 3S Centre also provides complimentary car wash, road tax and insurance renewal service for all its customers.
To make an appointment or to find out more about the services and facilities, customers can contact SYK RW Motor (Honda 3S Centre) at 085-430 666, Lot 1772, Block 10, Jalan Cahaya, Miri Concession Land District, 98000 Miri, Sarawak or log on to www.honda.com.my for more information.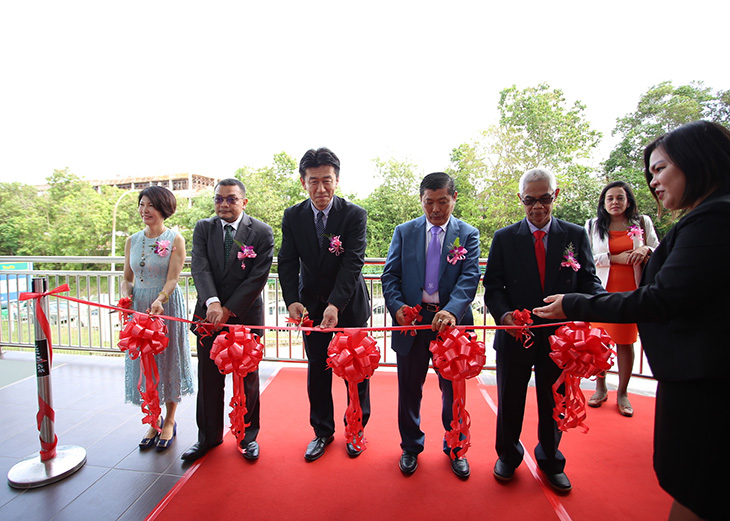 (L-R) SYK RW Motor Sdn Bhd General Manager Madam Annie Ngu Ung Keen, Honda Malaysia President & Chief Operating Officer En Roslan Abdullah, Honda Malaysia Managing Director & Chief Executive Officer Mr Toichi Ishiyama, SYK RW Motor Sdn Bhd
Chairman & Managing Director Dato' Sri Peter Ngu Ung Yong, SYK RW Motor Sdn Bhd Director Dato' Sri Solah Mat Hassan
Honda Malaysia Managing Director & Chief Executive Officer Mr Toichi Ishiyama at the Offical Opening of SYK RW Motor Honda 3S Centre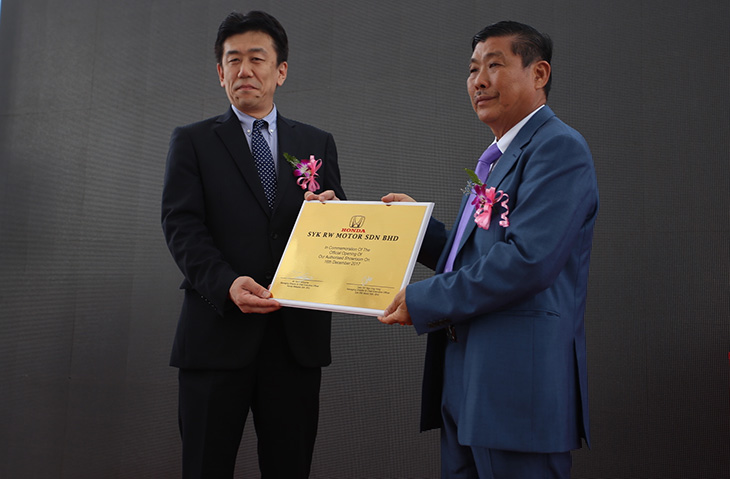 Honda Malaysia Managing Director & Chief Executive Officer Mr Toichi Ishiyama and SYK RW Motor Sdn Bhd Chairman & Managing Director Dato' Sri Peter Ngu Ung Yong taking commemorative photo after the plaque signing ceremony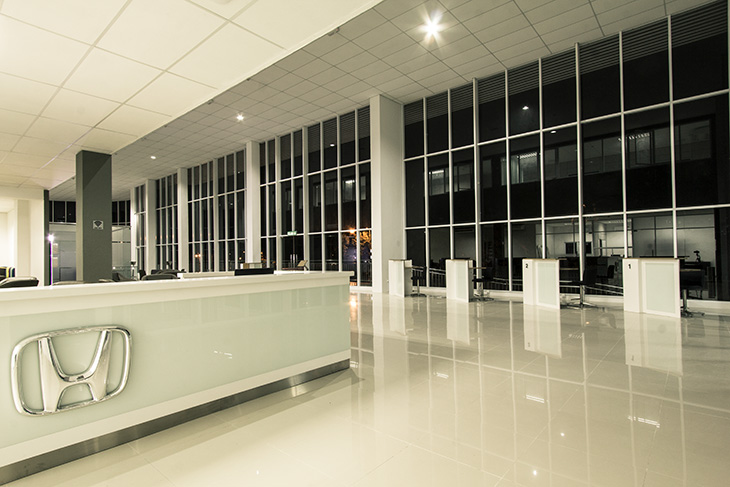 SYK RW Motor Honda 3S Centre is committed to providing a new level of customer experience in East Malaysia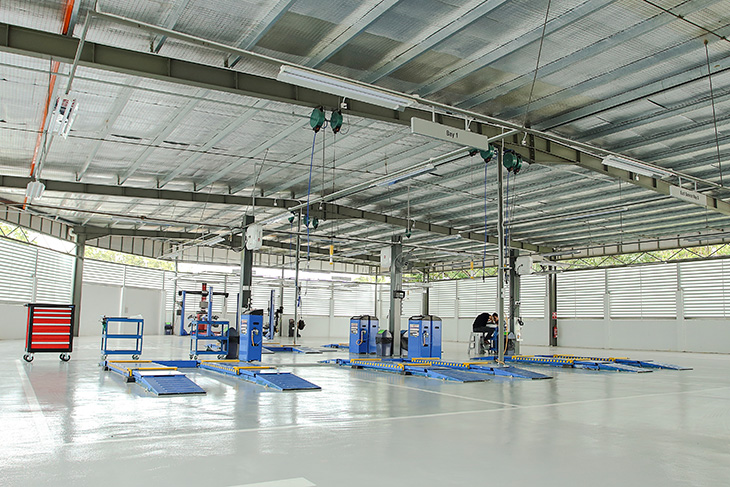 SYK RW Motor Honda 3S Centre has 12 service bays that can accommodate up to 40 cars per day in order to serve the growing customer base better