Banting, 24 April 2018 – Honda Malaysia today officially opened its latest Honda 3S Centre in the Central region. Located in the fast-developing area of Banting, the 3S Centre by Banting Star Sdn. Bhd. (Banting Star) is the first Honda 3S Centre in the area. The opening of this new Honda 3S Centre is in line with Honda Malaysia's focus to provide more convenience to customers beyond urban areas.
Customers in Banting and its nearby areas are now able to experience a higher level of amenities and services at this new Honda 3S Centre, which is fully equipped with the latest facilities and equipment up to Honda standards. Banting Star has invested RM15 million into the 23,250 square foot building that houses 16 bays, comprising 11 Service Bays, 3 General Repairs and 2 Tyre Service to accommodate up to 44 cars per day. To elevate customer-comfort, this new Honda 3S Centre has a Customer Lounge, an Executive Lounge, a Café Counter with variety of hot drinks and snacks, a Kids Corner and a Surau. In addition, the Honda 3S Centre also offers complimentary Wi-Fi services, car wash services, road tax renewal and insurance coverage for its customers.
Honda Malaysia Managing Director and Chief Executive Officer, Mr. Toichi Ishiyama said, "This new Honda 3S Centre will provide easier access to more convenience for our customers in the Banting area. Banting Star's strong commitment towards Honda, especially in putting customers as their utmost priority is highly commendable. We are pleased to note that their focus is aligned with Honda's principle of Joy of Selling and Joy of Buying".
Honda Malaysia started 2018 by launching the New Odyssey that completes the Honda SENSING family line-up, of which they have received good feedback on the Next Generation Advanced Safety Technology. Honda Malaysia is confident that their comprehensive range of advanced technologies comprising Honda SENSING, Sport Hybrid i-DCD and Turbocharged models, will enable them to achieve their sales target of 109,000 units for this year.
In the first quarter of 2018, Honda Malaysia recorded a stable sales performance with more than 24,100 units sold. This result has maintained Honda Malaysia's position as the No.1 car brand in Non-National segment and No. 2 in the overall TIV. The Central region contributed the highest sales with more than 11,500 units sold, or 48% of the total sales of Honda Malaysia from January to March 2018. State-wise, Selangor contributed the highest sales portion with more than 6,900 units sold, translating to 29% of the total sales. The record showed that City was the most popular model in the state during this period.
The opening of Banting Star Honda 3S Centre is timely to support the increased after-sales intake, which resulted from Honda Malaysia's escalated sales in the past few years. In January to March 2018, the total service intake in Central region stood at more than 148,100 units, a 10% increase from the service intakes in the same period last year.
In the effort to heighten customer satisfaction this year, the company has introduced express dealerships to widen after-sales service support by offering fast service within 90 minutes. Honda Malaysia is also ensuring that all its technicians are well trained in order to deliver consistently high quality service for customers.
Plans are also afoot for the setting up of an online after-sales service avenue, the Customer's Virtual Touchpoint, to be another platform for customers to enjoy the convenience of making service bookings anywhere and anytime. In addition to booking service appointment, customers will be able to track vehicle progress status, service history and product update via this portal which is expected to go live later this year.
To make an appointment or to find out more about the services and facilities, customers can contact Banting Star Sdn Bhd (Honda 3S Centre) at 03-3191 6100 (Sales and Service) or visit them at Lot 1608, Jalan Klang Banting, Telok Panglima Garang, 42500, Selangor or log on to www.honda.com.my for more information.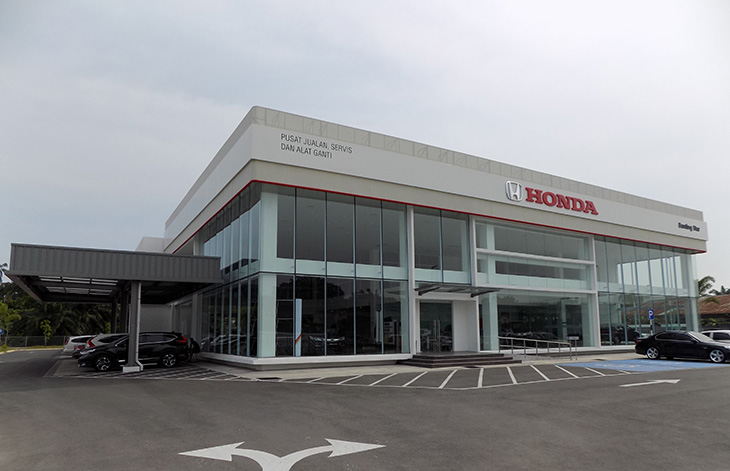 Honda Malaysia opens the first Honda 3S Centre in Banting Selangor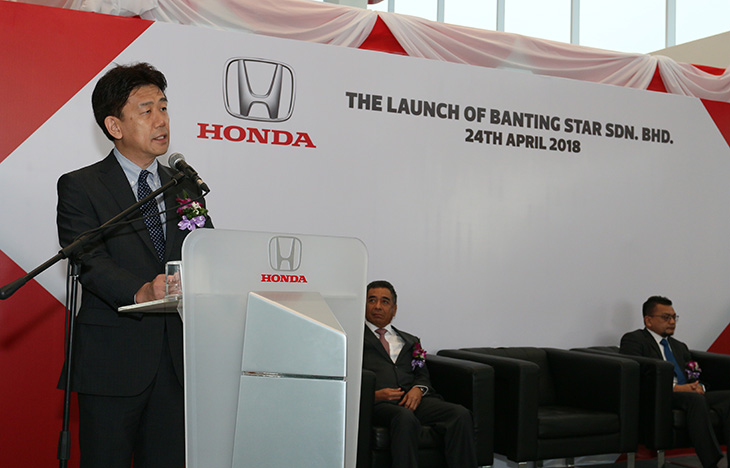 MD and CEO of Honda Malaysia congratulating the team of Banting Star Sdn Bhd with the opening of the new Honda 3S Centre in Banting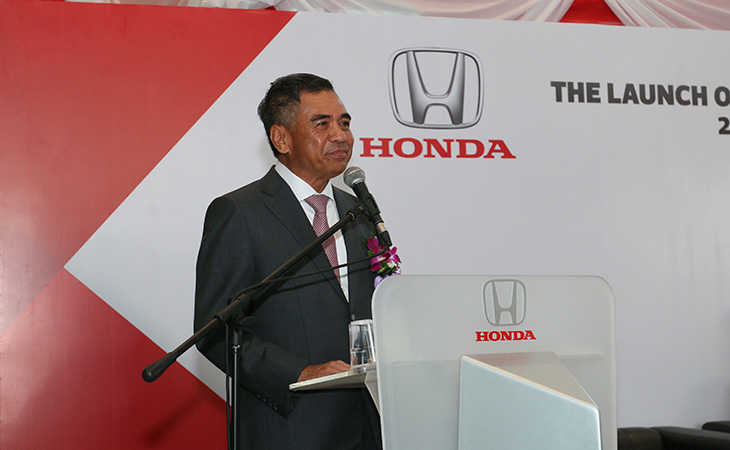 Dato Mahfoz, MD of Banting Star Sdn Bhd giving his speech during the opening of new Honda 3S Centre
The Banting Star Honda 3S Centre Sdn Bhd is now officialy launched and ready to serve customers in Banting area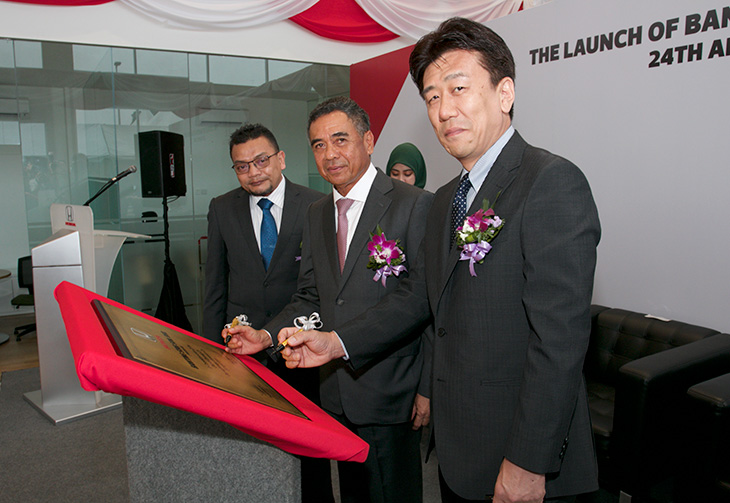 VIPs signing the plaque to commemorate the official opening of the new Honda 3S Centre in Banting