Petaling Jaya, 25 May 2018 – Honda Malaysia Sdn. Bhd. (or the Company) today announced the reduction of Honda's vehicle pricing following the announcement by the Government of Malaysia on zero-rated Goods and Services Tax (GST) effective 1 June 2018.
Honda's Completely Knocked Down (CKD) models namely Jazz, Jazz Hybrid, BR-V, City, City Hybrid, HR-V, Civic, CR-V and Accord will reflect a reduction in prices ranging from RM4,088 to RM9,573*. Prices of Completely Built Unit (CBU) models such as the New Odyssey and Civic Type R will also reduce by RM14,362 and RM18,072 respectively*.
Honda Malaysia Managing Director and Chief Executive Officer Mr. Toichi Ishiyama said, "With the implementation of zero-rated GST effective 1 June 2018, Honda customers can enjoy the new pricing before the re-introduction of Sales and Services Tax (SST). In addition to the post zero-rated GST pricing, customers who purchase selected Honda models will also be entitled for attractive "Welcome Festive Rewards"** starting from 1 June 2018".
Mr. Ishiyama further added that, "Customers will be able to benefit more with additional savings and bonus when they purchase their dream car in the month of June 2018".
Goods and Services Tax (GST) for Honda spare parts as well as service maintenance including labor charge and Honda genuine accessories will be zero-rated for all Honda models effective 1 June 2018.
For more information, please call Honda's Toll Free number at 1-800-88-2020 or log on to www.honda.com.my
* Price in Peninsular Malaysia effective 1 June 2018
**Terms and conditions apply
Prices are subject to change without prior notice
Please refer to the tables below for the New Price:
Current Pricing (OTR without insurance with GST 6% Vs New Pricing (OTR without insurance with GST 0%) (Effective 1 June 2018)
Table 1: Peninsular Malaysia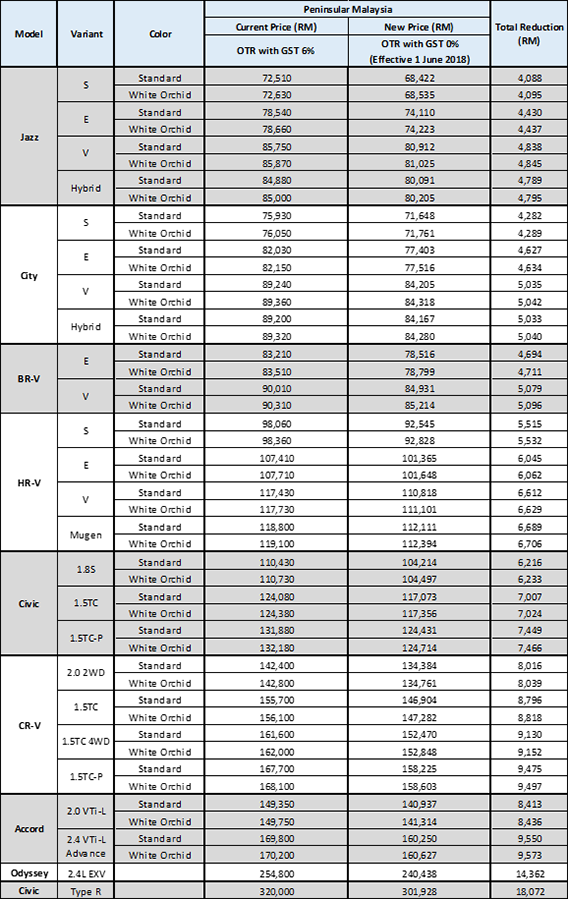 #OTR price without insurance
Table 2: East Malaysia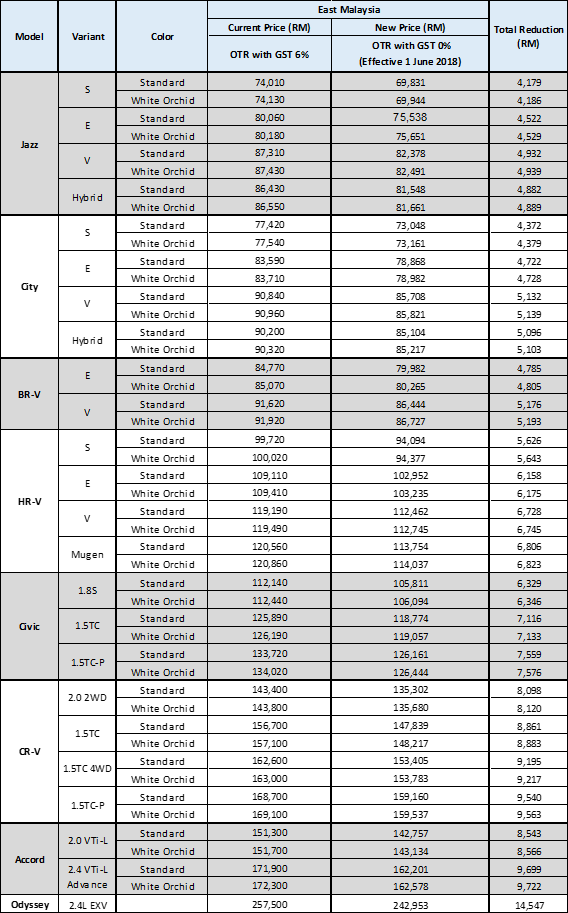 #OTR price without insurance
Table 3: Langkawi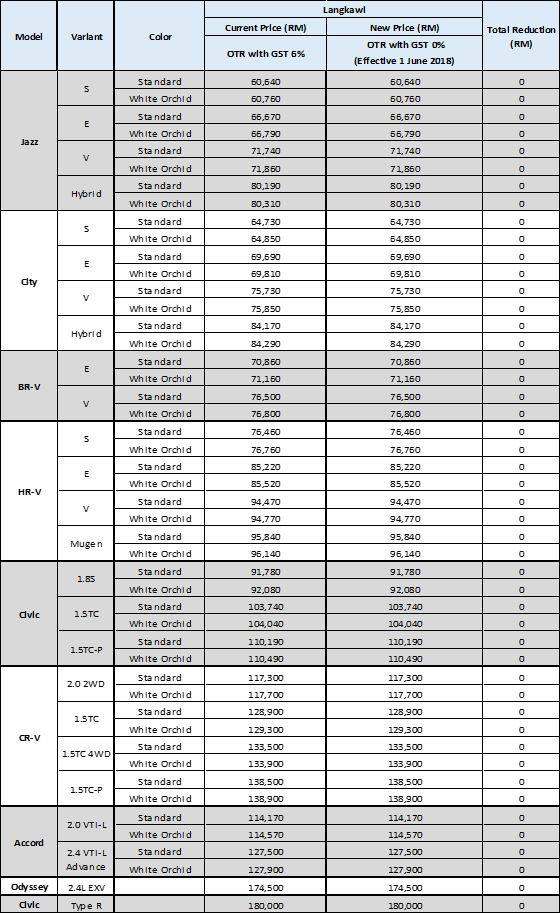 #OTR price without insurance
Table 4: Labuan
#OTR price without insurance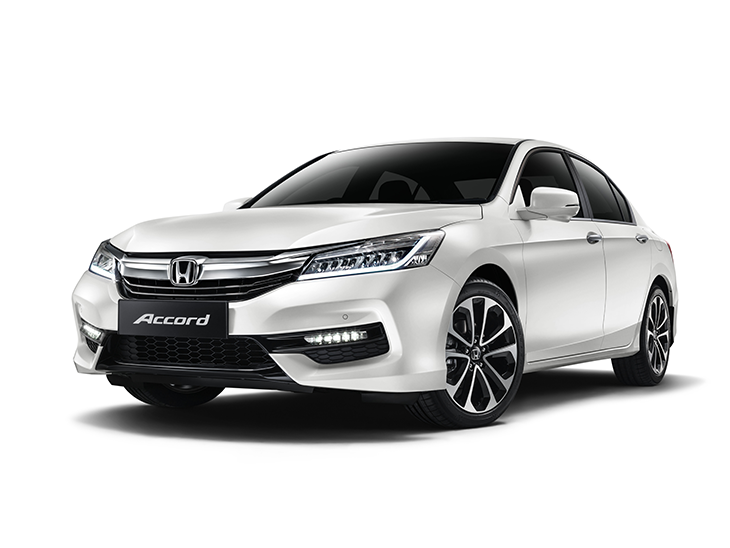 Accord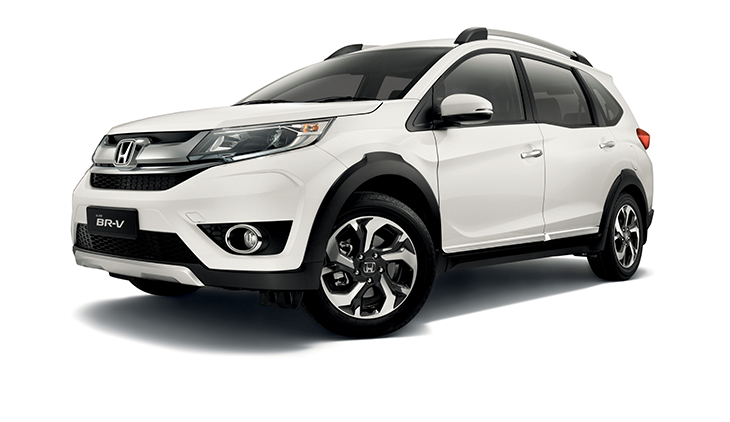 BR-V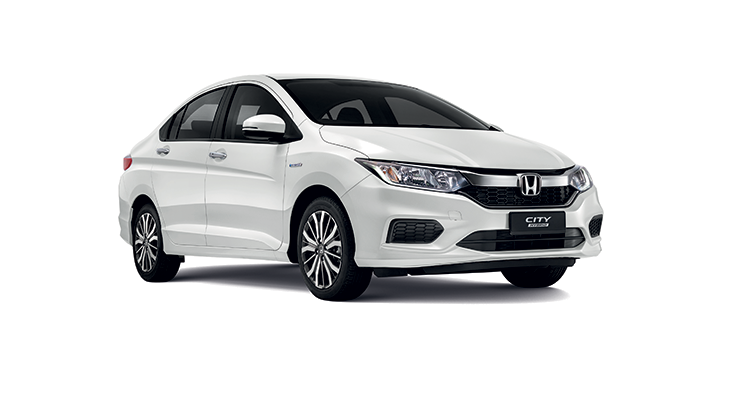 City Hybrid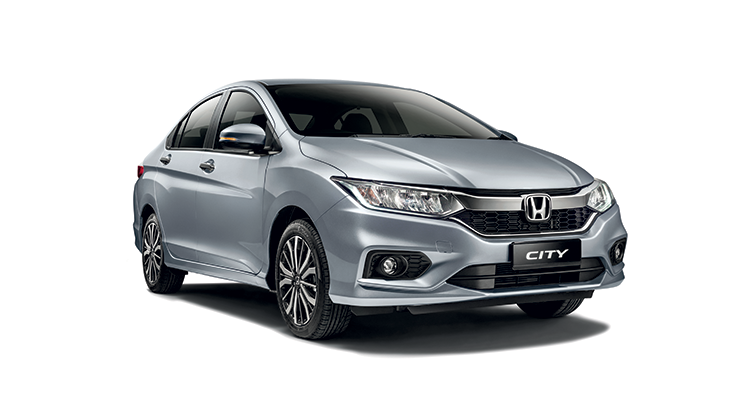 City Petrol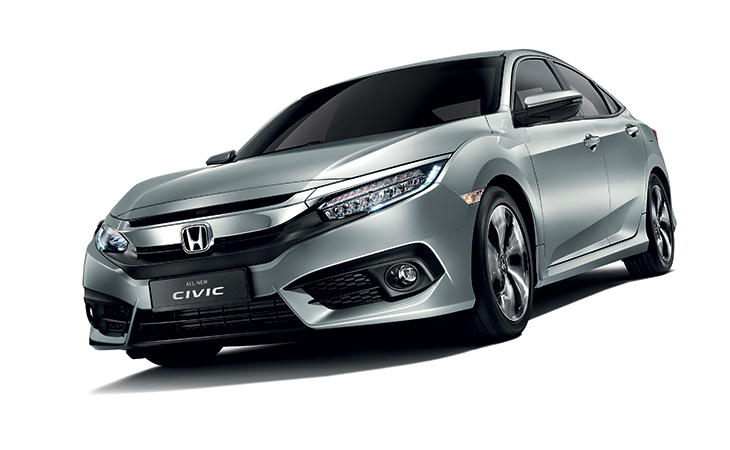 Civic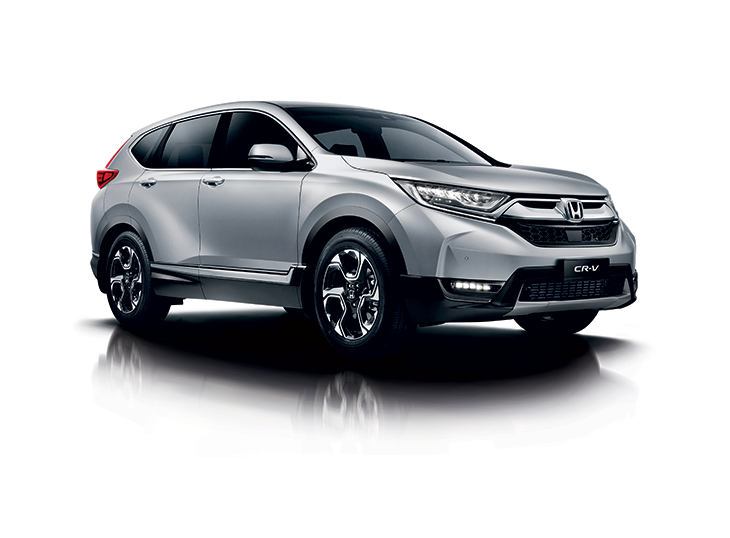 CR-V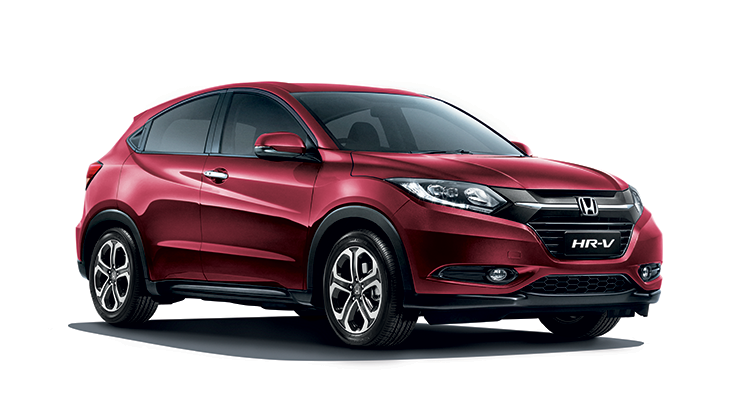 HR-V
Jazz Hybrid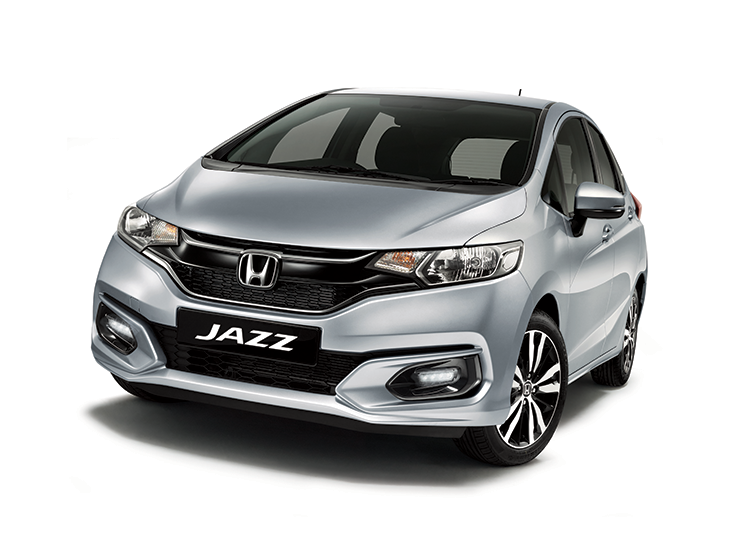 Jazz Petrol