Petaling Jaya, 10 August 2018 – Honda Malaysia (or the Company) today announced and celebrated winners of the recently concluded 'Sprint to the Suzuka Circuit' campaign. The campaign was held to reward Honda customers who purchased and registered a Civic Type R during the period of April to July 2018.
The 10 exclusive winners* were chosen based on the most creative answers to the 2 short questions. Each winner will receive two business class flight tickets, two entrance tickets to the iconic 2018 Formula 1 Japanese Grand Prix at Suzuka Circuit in October 2018, a 5 Days 4 Nights accommodation in Japan and two sets of official Honda Merchandise, all worth up to RM30,000.
Commenting about the campaign, Managing Director and Chief Executive Officer of Honda Malaysia Mr. Toichi Ishiyama said, "I would like to extend my appreciation to the Civic Type R customers for their support towards Honda Malaysia. It is our honour and great pleasure to reward the winners who are also owners of the best engineered Civic Type R. This hot hatch is truly a driver's car with track-worthy performance yet providing great enjoyment to the driver in their daily commute. The Civic Type R is an amazing piece of engineering that provides the Joy of Driving to its owners."
Being the most powerful Honda model ever sold in Malaysia, Honda Malaysia has received more than 100 bookings and delivered more than 80 units of the Civic Type R since its launch in November 2017. Powered by a highly advanced 2.0L VTEC Turbocharged engine, producing high outputs of 310PS and maximum torque of 400NM, the Civic Type R was engineered to deliver the most rewarding drive in the hot hatch segment. The 3-Way Driving Mode of COMFORT, SPORT and +R allows drivers to experience different dynamic performance both on the road and on the race track.
Recently, the Civic Type R completed its fifth and final planned series across Europe known as the Civic Type R Challenge 2018. The Civic Type R achieved its objectives and broke five records for a front wheel drive production car at all five iconic European race circuits, putting the Civic Type R on the top as the fastest car in its class.
Living up to the "Challenging Spirit" inspired by Honda's DNA, the Civic Type R features the iconic red H badge; a symbol of Honda's racing legacy and an outstanding exterior symbol that defines a racing perfection body.
The fully imported Civic Type R is priced at RM301,928** on-the-road without insurance. Customers can visit any of Honda's 20 Sport Dealers*** to view and place a booking for the Civic Type R. For more information on the Civic Type R, please call Honda's Toll Free number at 1-800-88-2020 or log on to www.honda.com.my
**On-the-road price without insurance with Zero-Rated GST – effective 1st June 2018
*List of 10 Exclusive Winners of "Sprint to the Suzuka Circuit" Campaign
| | | | |
| --- | --- | --- | --- |
| No | Dealership | Customer Name | IC No |
| 1 | Autoworld Asia Sdn Bhd | Muhammad Aiman Esa | 900604-14-XXXX |
| 2 | Ban Lee Heng Motor Sdn Bhd | Farzlina Binti Ahmad Murad | 761223-08-XXXX |
| 3 | Botanic Auto Mall Sdn Bhd | Mohd Azroie Bin Zainal | 870625-43-XXXX |
| 4 | Global Amity Sdn Bhd | Kueh Meng Hing | 850313-13-XXXX |
| 5 | Kah Motor Co. Sdn Bhd - Selayang | Mohd Ezane Bin Aziz | 700902-03-XXXX |
| 6 | Kah Motor Co. Sdn Bhd - Sg Pinang | See Kok Cheong | 670905-10-XXXX |
| 7 | Peringgit Sri Motor Sdn Bhd | Ding Chee Rong | 850612-13-XXXX |
| 8 | Syarikat Labuan Automobile Sdn Bhd | Datu Raja Noorfaisal Bin Datu Marsuali | 831030-12-XXXX |
| 9 | Yong Ming Motor Sdn Bhd | Mohd Hafiz bin Mohd Haris Lim | 861123-23-XXXX |
| 10 | Yooi Cars Sdn Bhd | Aliza Binti Kasim | 890818-02-XXXX |
***List of 20 Honda Sport Dealers
| | | |
| --- | --- | --- |
| No | Region | Honda Sport Dealers |
| 1 | Central | Autoworld Asia Sdn Bhd |
| 2 | Central | Botanic Auto Mall Sdn Bhd |
| 3 | Central | Global Amity Sdn Bhd (Bangi) |
| 4 | Central | Kah Motor Co Sdn Bhd - Selayang |
| 5 | Central | Sri Utama Auto Sdn Bhd |
| 6 | Central | USJ Car Express Sdn Bhd |
| 7 | Central | MH Prestige Auto Sdn Bhd |
| 8 | Central | Peringgit Sri Motor Sdn Bhd |
| 9 | Central | Tenaga Setia Resources Sdn Bhd |
| 10 | Central | The Millenium Auto Carriage |
| 11 | East Coast | Syarikat Tan Eng Ann Sdn Bhd |
| 12 | East Malaysia | Syarikat Labuan Automobile Sdn Bhd |
| 13 | Northern | Ban Hoe Seng (Auto) Sdn Bhd |
| 14 | Northern | Formula Venture Sdn Bhd |
| 15 | Northern | Kah Motor Co Sdn Bhd - Sg Pinang |
| 16 | Northern | Lee Motor SP (Car Div) Sdn Bhd |
| 17 | Northern | Yooi Cars Sdn Bhd |
| 18 | Southern | Ban Lee Heng Motor Sdn Bhd (Seremban) |
| 19 | Southern | Syarikat Motor GS Tay Sdn Bhd |
| 20 | Southern | Yong Ming Motor Sdn Bhd |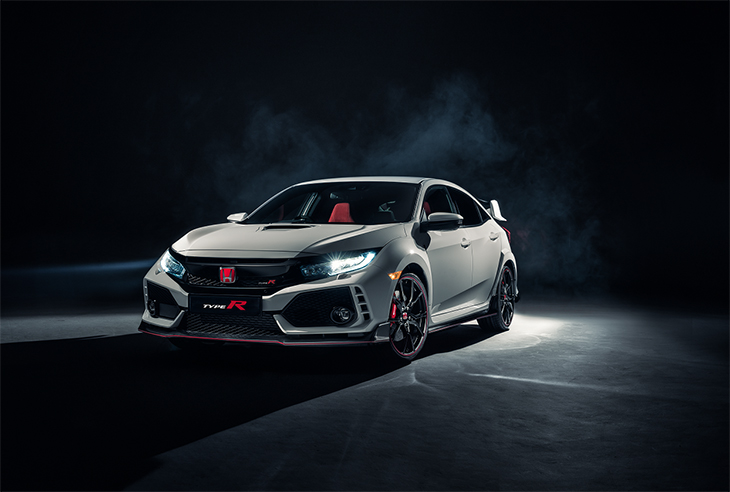 The Civic Type R is an amazing piece of engineering that provides the Joy of Driving to its owners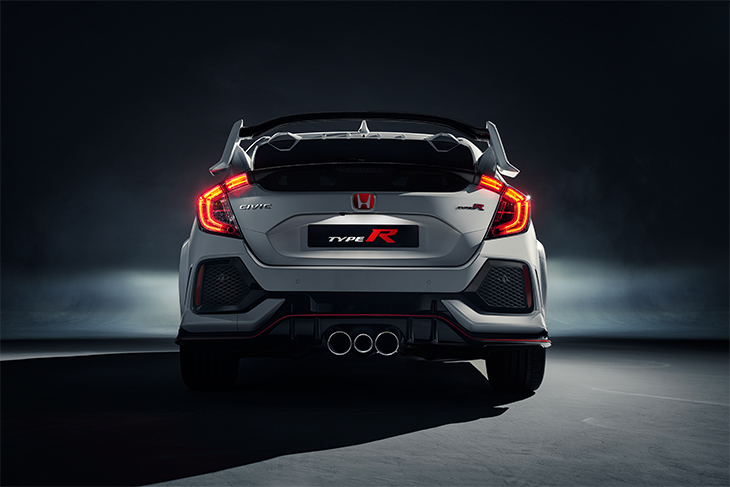 Civic Type R, the most powerful Honda model ever sold in Malaysia