Petaling Jaya, 21 February 2019 – Shifting into higher gears in 2019, Honda Malaysia today introduces limited special editions for two of its well sought-after models, the Jazz and BR-V. Both the Jazz and BR-V Special Edition will be limited to 300 units each and Honda Malaysia anticipates to excite the market further while enabling both models to continue its respective segment leadership positions.
JAZZ MUGEN
The Jazz is now fitted with an enhanced all-round Mugen body kit that heightens its sporty outlook. The exterior of this highly popular hatchback looks even more desirable with the new Front Aero Bumper, LED Front Fog Lights, Sport Front Grille as well as Tailgate Garnish. The Mugen body kit is an additional feature along with the Side Under Spoiler, Rear Under Spoiler and Tailgate Spoiler to uplift the rugged look of the Jazz. These new Mugen features are based on the market feedback to have the Jazz stand out more with sportier silhouette while being practical at the same time.
Since its introduction in Malaysia in 2003, more than 90,000 units of Jazz have been sold locally. The sales of the Jazz stood at over 13,000 units or 13% of the total Honda Malaysia sales as at December 2018. The outstanding sales performance has helped the model retain its No.1 position in its segment with 86% market share from January to December 2018. Powered by 1.5L i-VTEC engine coupled with Continuous Variable Transmission (CVT) which was developed under Honda's Earth Dreams Technology, the Jazz is the only hatchback that has four different ULTRA modes; the Utility, Long, Tall and Refresh seat configurations allow unique versatility of interior space layout to suit different uses and needs without compromising comfort for the driver and passengers. Furthermore, the Jazz has great safety features such as six airbags, Vehicle Stability Assist (VSA), Hill Start Assist (HSA), Anti-Lock Braking System (ABS) and ISO Fix. With all these features and functionality, the Jazz is suitable for different age groups and lifestyles, from young executives to small families.
The Jazz Mugen is priced at RM88,600* for Modern Steel Metallic colour and RM88,720* for White Orchid Pearl colour and is limited to 300 units.
BR-V SPECIAL EDITION
For customers who are eyeing this full 7-Seater Crossover, the BR-V Special Edition has new additions to its exterior such as the Tailgate Spoiler, Running Board and Side Step Garnish for sportier and sleek outlook. Interior-wise, the BR-V Special Edition is equipped with a 6.8-inch Infotainment System with Smartphone Connectivity for an added convenience to the drivers while driving. The BR-V Special Edition is a great model for customers who want to own a sportier and stylish 7-seater that can accommodate every passenger. These features are expected to enhance the BR-V's signature of value-for-money and versatile crossover offering.
Since its launch in January 2017, the BR-V has sold more than 29,000 units to date. It recorded close to 11,300 units sold or 11% of the company's overall sales unit in 2018. The model has also recorded 47% market share in 2018, continuing its segment leadership position.
Powered by 1.5L i-VTEC engine coupled with Continuous Variable Transmission (CVT) gearbox which was developed under Honda's Earth Dreams Technology, the BR-V is also known for its versatility, courtesy of the multi-configurable seats. The second row seats can be adjusted with an easy One Touch Tilt & Tumble in a 60:40 configuration and the third row seats come in a 50:50 Tilt & Tumble. The BR-V has high ground clearance to ease the in and out of all passengers and rear air-conditioning that give comfort to the rear passengers. These features make the BR-V very conducive as a 7-seater Crossover and perfect for families.
In addition to the special edition, Honda Malaysia is introducing the new Passion Red Pearl as the latest colour option available in the BR-V, replacing the Dark Ruby Red Pearl colour. The vibrant Passion Red Pearl gives a fresher and younger outlook to this model.
The BR-V Special Edition is available in new Passion Red Pearl and White Orchid Pearl colours and priced at RM90,700* and RM91,000* respectively. The BR-V Special Edition is limited to only 300 units.
For more information or to book or to test drive the Jazz or BR-V, customers are invited to visit any of the 99 Honda dealerships nationwide or call Honda's Toll Free number at 1-800-88-2020 or log onto www.honda.com.my.

*On-The-Road Price excludes insurance
The Jazz is now fitted with an enhanced all-round Mugen body kit.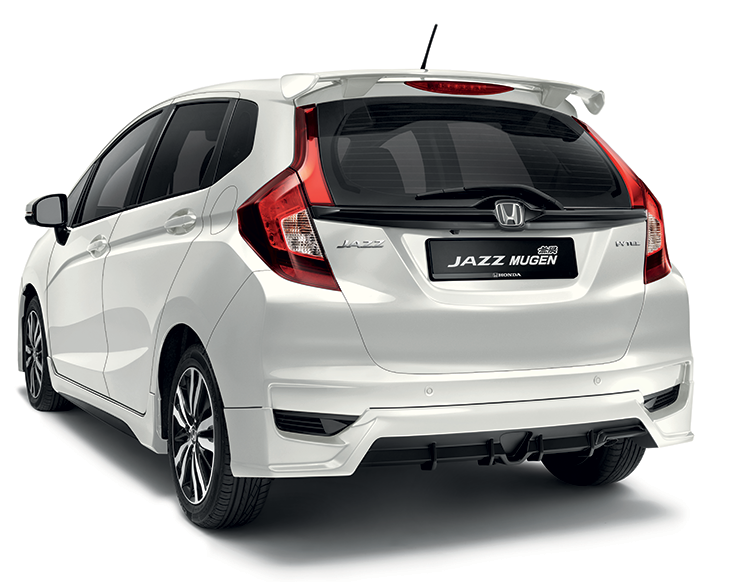 The additional features have heightened the sporty look of the Jazz and while maintaining its practicality.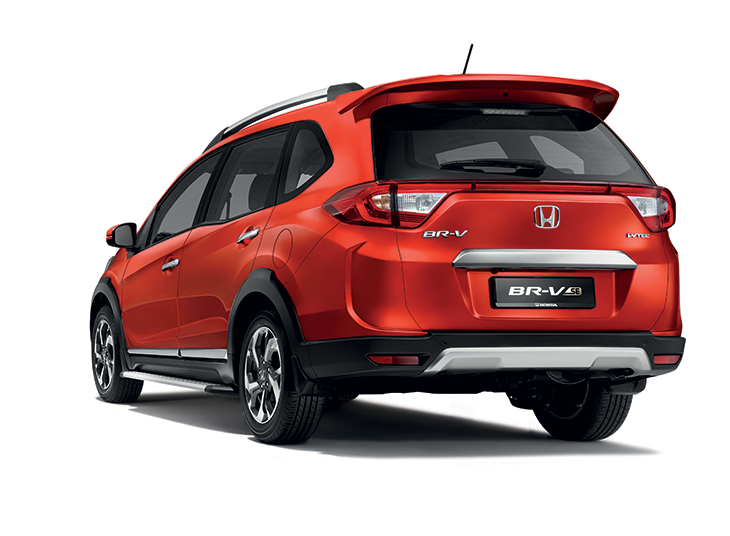 The BR-V is now sportier and sleeker with the new additions to its exterior.