Petaling Jaya, 29 July 2019 – Honda Malaysia has good news for Malaysians! Through the Road to 900,000th Unit Milestone Campaign, 9 Honda models are up for grabs for lucky Malaysians. This campaign commemorates Honda Malaysia's milestone of achieving 900,000 sales units in the third quarter of 2019. This campaign is also to reward Malaysians for their strong support for Honda Malaysia since its establishment.
The campaign will be running at all 90 Honda sales dealerships nationwide as well as through the Road to 900,000th Unit Milestone Campaign nationwide tour from August to September 2019*. All Malaysians are invited to join the campaign giveaway by registering their details first through QR code or visit to the campaign's website. The customers can then visit the nearest dealership and take part in the activities arranged by Honda Malaysia to earn giveaway tickets*. The activities include spotting and taking pictures of the hidden Honda car name emblem, test driving Honda models and servicing* Honda cars at any authorized Honda dealers. Customers who place bookings or register their Honda cars on 1st August – 22nd September 2019* are also entitled to the tickets. The more tickets collected, the higher the chance to win the Honda models.
Honda Malaysia Managing Director and Chief Executive Officer, Mr. Toichi Ishiyama said, "To celebrate this momentous achievement of reaching the 900,000 sales units, Honda Malaysia would like to share the joy of this milestone through the Road to 900,000th Unit Milestone Campaign. Lucky Malaysians will get to win models such as Jazz, City, BR-V, HR-V, City Hybrid, HR-V Hybrid, Civic, CR-V and Accord. This initiative is also an opportunity for Honda Malaysia to say thank you and reward our customers for making us the No.1 Non-National car brand in Malaysia. I hope to see a lot of Malaysians grabbing this opportunity to participate in the giveaway and I look forward to seeing the lucky winners who will be driving home our sought-after models."
Established in 2002, Honda Malaysia has many outstanding achievements in the company's history. Honda Malaysia successfully rolled out its first Completely Knock-Down (CKD) model, the CR-V a year later and since then, the company continued to introduce popular models such as Jazz, City, Civic and other new models to Malaysians which went on to become No.1 in their respective segments. Continuing the momentum, Honda Malaysia has also introduced the Next Generation Advanced Technology in its model line-ups, starting with the Turbocharged, Sport Hybrid i-DCD and Honda SENSING. In addition, Honda Malaysia is the only country after Japan to introduce Sport Hybrid i-DCD in its models after being the pioneer to introduce Hybrid technology in Malaysia in 2004.
The various achievements and milestones recorded by Honda Malaysia are made possible through unwavering Challenging Spirit and the strong support from the Malaysian government, Honda dealers, business partners, suppliers and fellow Malaysians. The company is committed to meeting customers' demand by offering them the highest quality of products and be the company that society wants to exist through excellent customer service.
To register or for more information on the Road to 900,000th Unit Milestone Campaign, customers can log onto the campaign's website honda.com.my/microsite/900k or visit its official Facebook page https://www.facebook.com/hondamalaysia/.
* Terms and conditions apply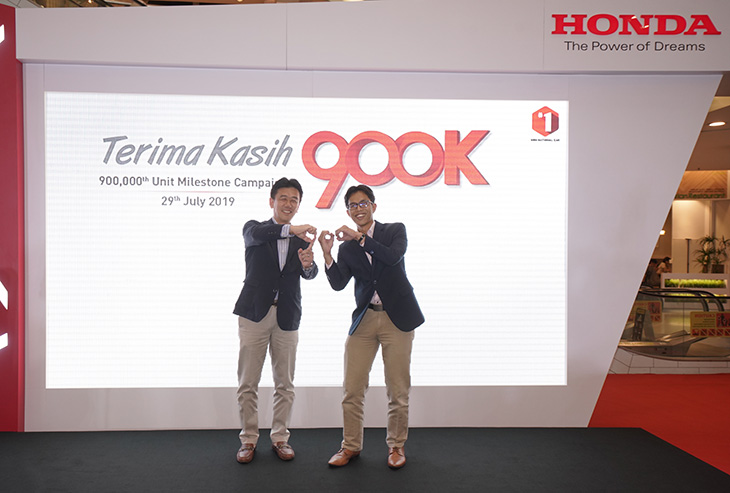 Honda Malaysia celebrates the milestone of achieving 900,000 sales units in the third quarter of 2019.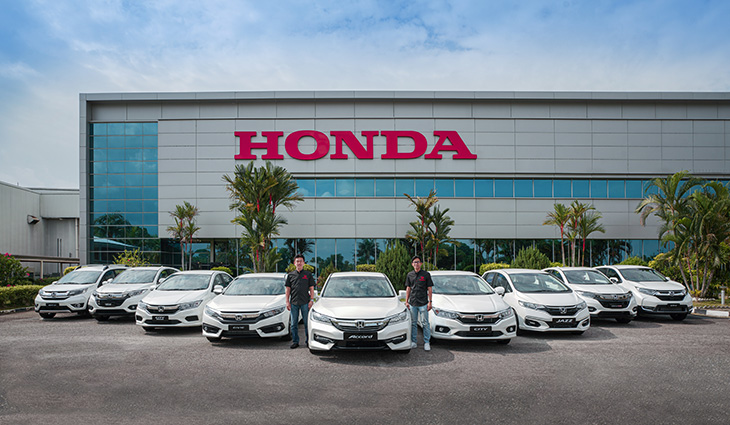 9 Honda models await lucky Malaysians in the Road to 900,000th Unit Milestone Campaign.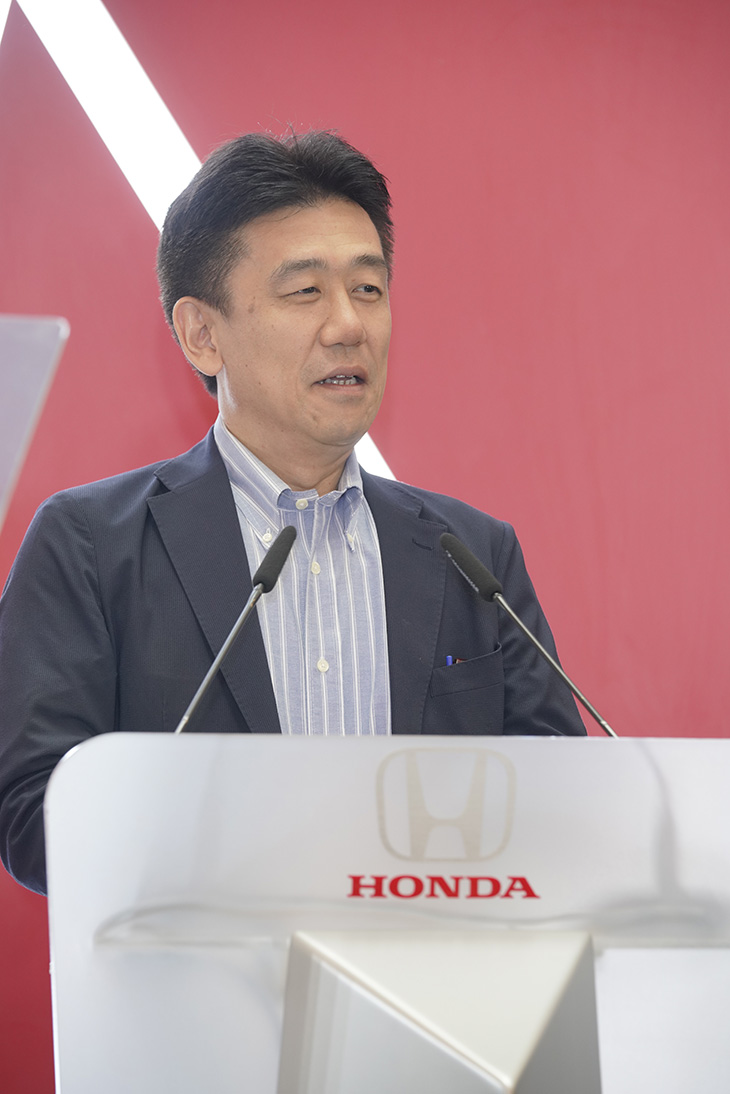 Honda Malaysia Managing Director and Chief Executive Officer Mr. Toichi Ishiyama speaking at the Launch of Road to 900,000th Unit Milestone Campaign