Melaka, 29 July 2021 – Honda Malaysia (or the Company) has collaborated with Honda Malaysia Suppliers Club (HMSC) to extend support to Malaysians in need during this challenging time by helping the local communities in Melaka who are affected by the COVID-19 pandemic. The Company and HMSC contributed close to RM40,000 worth of essential goods to six identified charity homes in Melaka to help alleviate the burden brought about by the pandemic and total lockdown as well as to uplift their spirit through this gesture. The six charity homes include old folks' homes, welfare centres and orphanages. At the same time, this initiative also provided an opportunity for the Company and HMSC to mutually strengthen with relationship.
Honda Malaysia Managing Director and Chief Executive Officer, Ms. Madoka Chujo said, "2021 continues to be a challenging year for Malaysia with the alarming rise in COVID-19 cases, and the country was placed under a nationwide lockdown since June 2021. The near total closure of the economic sectors has resulted in difficulties in sustaining livelihoods especially among the communities that need support, thereby bringing adverse impact on their everyday life. We understand their situation and believe in order to overcome the challenges, we must move forward "Together As One" and help each other in every possible way."
"Striving to be a Company society wants to exist, we collaborated with HMSC in an initiative to help ease the situation especially for the elderlies, orphans, people with disabilities and the homeless. As the nation is implementing Phase One of National Recovery Plan (NRP) in several states, the charity homes are even more difficult to get aid from the public. Hence, this initiative enabled Honda Malaysia to reach out to them. We distributed essential supplies such as rice, flour, eggs and cooking oil, as well as hygiene products comprising disposable diapers, detergent and shower gel to charity homes in the vicinity of our Melaka plant. They also received additional items including clothing for the adults, as well as colouring books and small toys for the children. We hope the contributions from Honda Malaysia together with the aid from public donations and Social Welfare Department (JKM) can provide some relief to their burden as well as joy and hope to the residents of the homes. We are also hopeful that the ongoing vaccination programme will help to curb the spread of COVID-19 and bring a safer environment for all of us in Malaysia," Ms. Chujo added.
The six identified charity homes are Persatuan Kebajikan Kanak-Kanak Istimewa Dan Warga Emas Alor Gajah, Pertubuhan Kebajikan Warga Emas Dan Anak Yatim Victory, Pertubuhan Kebajikan Anak-Anak Harapan, Persatuan Kebajikan Sri Murni Insan Istimewa, Pertubuhan Kebajikan Bhagawan Sri Ramakrishna and Pusat Jagaan Pertubuhan Villa Harapan.
Honda Malaysia has delivered the contributions to the six homes on 26th and 28th July 2021, benefitting more than 300 people. All distributions conducted by the Company were in compliance with all the health and safety Standard Operating Procedures (SOPs).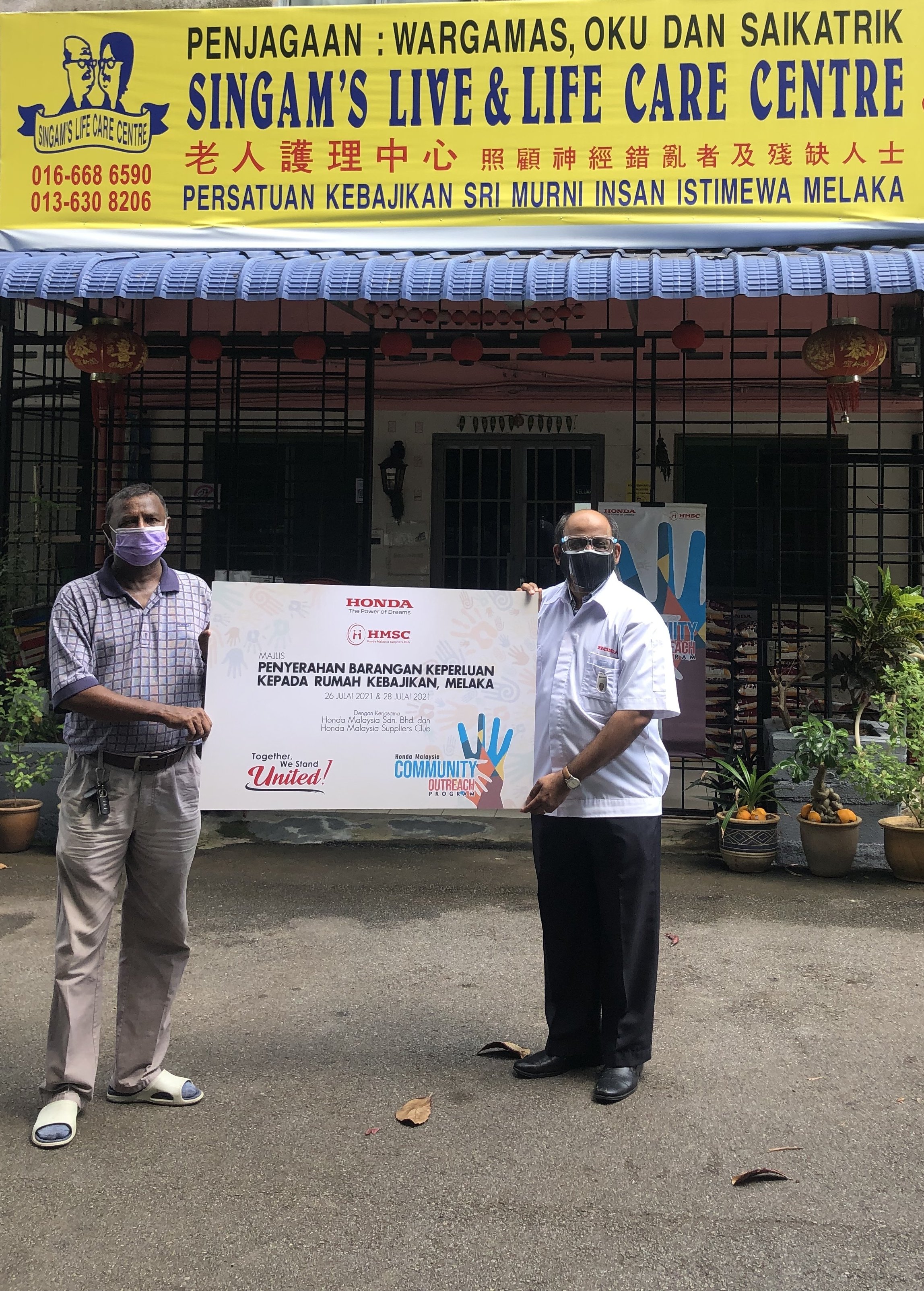 Honda Malaysia partnered with Honda Malaysia Suppliers Club to contribute close to RM40,000 worth of essential goods to six identified charity homes in Melaka.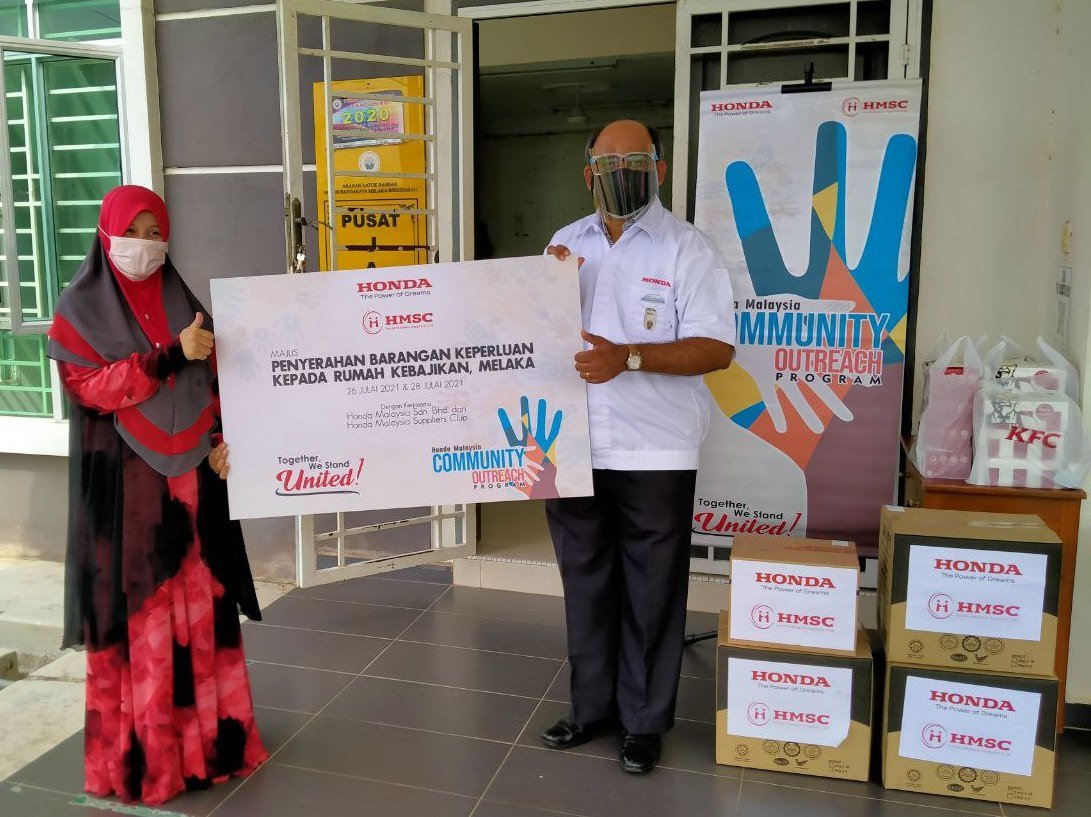 Honda Malaysia hopes to ease the burden of the charity homes as well as bring joy and hope to the residents with the contributions consisting of staple food and hygiene products.